SoundLink Flex Bluetooth® speaker
Whether you're playing music in the living room or the mountains, you want clear, deep sound that's powerful enough to fill a room and loud enough for outdoor adventures.
Built to handle some bruising
With its powder-coated steel grille and silicone exterior, the SoundLink Flex Bluetooth speaker was purpose-built to make it adventure-ready. Its tough exterior can withstand almost any mishap, while its powder coat won't peel or flake and is resistant to rust corrosion and UV light.
Incredible sound in any position
With its PositionIQ™ Technology, SoundLink Flex automatically adjusts to its orientation to optimize the sound. Whether it's standing upright, lying on its back, or hanging from its tear-resistant utility loop, you'll always hear your music in full, balanced tones.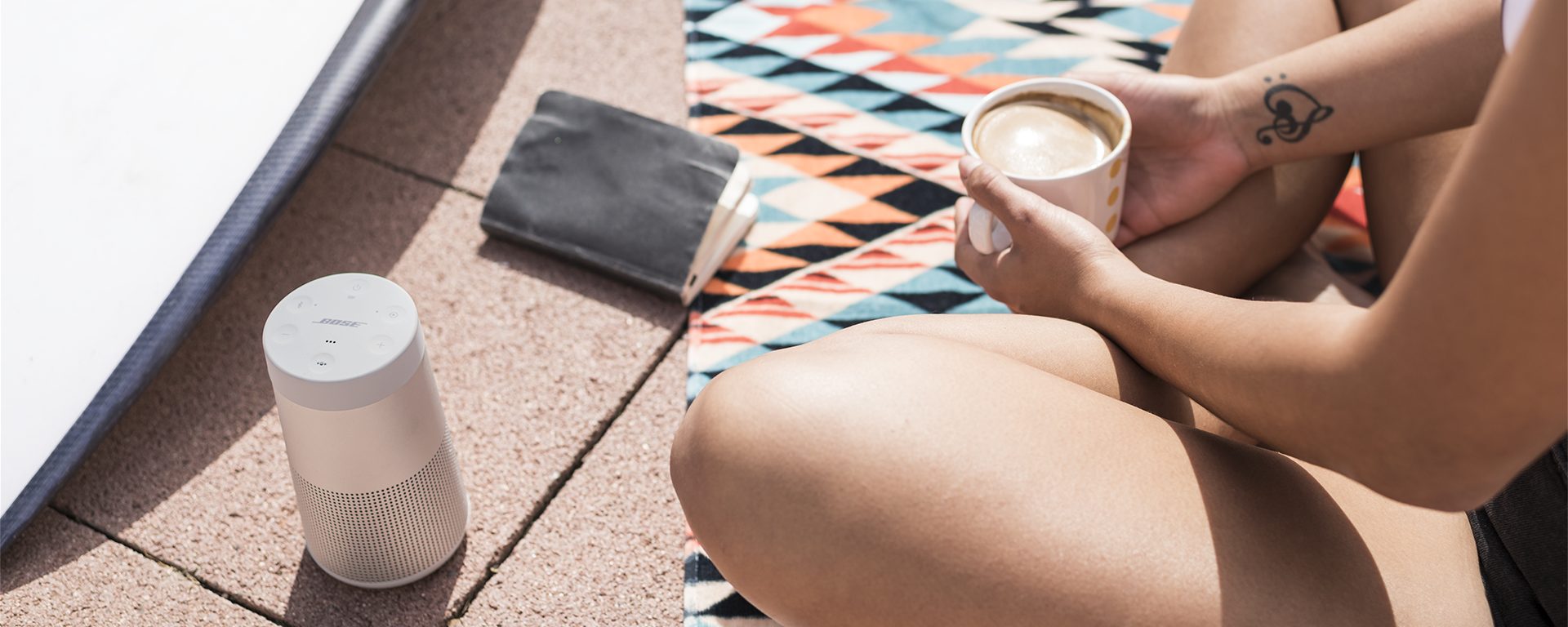 We took our sound in a new direction.
Every direction.
Meet SoundLink Revolve II, one of our best performing portable Bluetooth speakers yet. It delivers true 360° sound for consistent, uniform coverage. Place it in the center of the room and everyone gets the same experience. Or set it near a wall and sound will radiate and reflect around the room, immersing you. Taking it outdoors? Great, it's meant to go where you go.
Astonishingly loud. Surprisingly small.
Don't let its size fool you. This pint-sized enclosure is packed with more technology than meets the eye. A highly efficient transducer. Dual-passive radiators. An omnidirectional acoustic deflector. All of which simply means you'll get lifelike sound … and real-life goosebumps.
Deep. Loud. And immersive, too.
Meet SoundLink Revolve+, our best performing portable Bluetooth speaker yet.
This true 360° speaker was engineered to spread deep, jaw-dropping sound in every direction. That means, when everyone stands around it, everyone gets the same experience. If you set it near a wall, sound will radiate and reflect around the room, immersing you in that same feeling you felt at your favorite concert. And with a flexible handle, it's designed to go wherever you want to bring the music.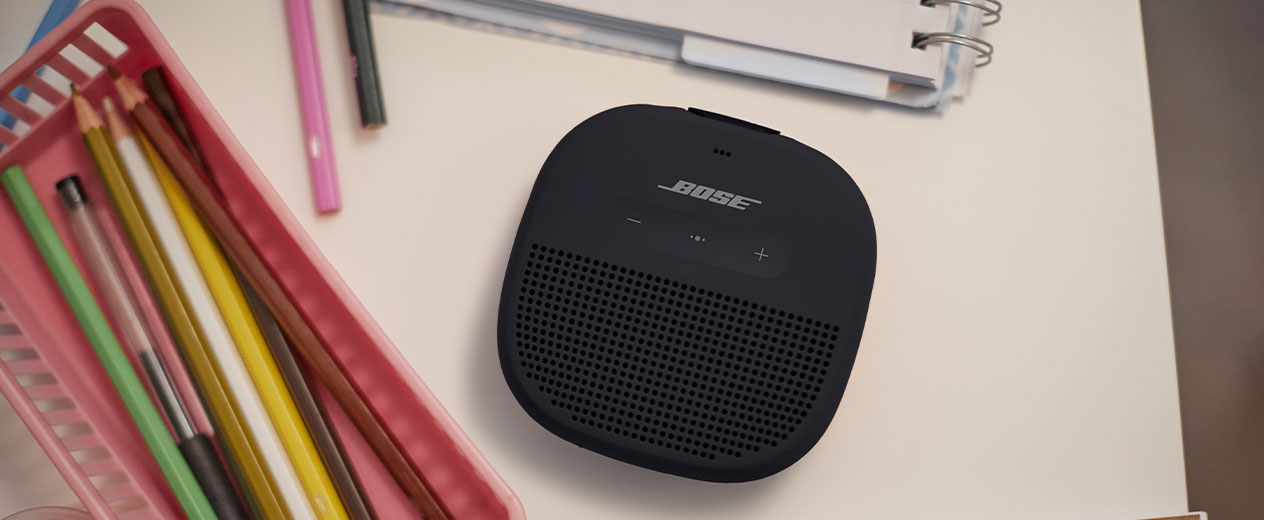 Awesome sound to fuel the action
With its custom-designed transducer and passive radiators, the SoundLink Micro Bluetooth speaker plays crisp, balanced sound with impressively deep bass — indoors or out. When a speaker sounds this good, you'll never want to leave it behind.
Rugged enough to take everywhere
The SoundLink Micro Bluetooth speaker has been rigorously tested to meet an IP67 rating. It's waterproof, so you don't have to worry if you accidentally get it wet, and its dustproofing makes it the perfect speaker to play music while you're at the beach. Even better, its premium materials protect the speaker from extreme temperatures, liquids, and other substances.