BrandsMart USA is a full line Servicer Center authorized through all major manufacturers. Even if you didn't buy your appliance or electronics from us, we can repair and maintain your items with the quality service and care you deserve. Our Service Advantage? BrandsMart USA operates its own huge in-house Service Center. We have a fleet of 52 trucks and 67 factory trained and authorized Service Technicians ready to visit your home or office.

At BrandsMart USA, our customers are just as important to us after the sale as they are before it. That's why you'll get all the care you need right in the same store where you made your purchase. You can count on BrandsMart USA's Product Service to help keep your entertainment and appliance products as good as new for many years to come, even long after the manufacturer's warranties expire.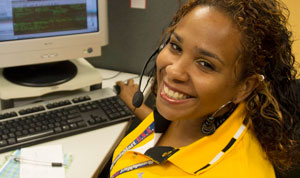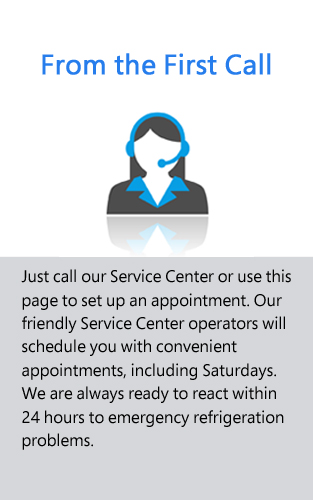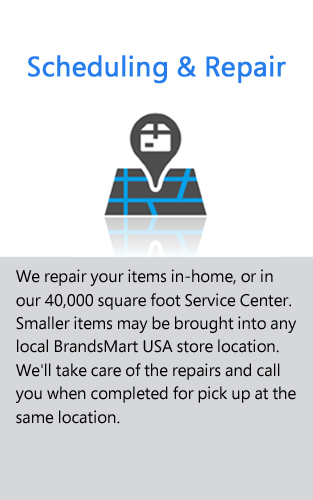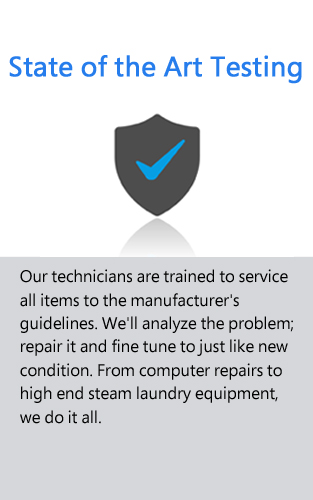 BrandsMart USA houses over $800,000 in parts inventory to keep your repairs as timely as possible. We stock the most common parts for all of the items we carry, and then some! BrandsMart USA gives you quality service by a name you know and trust.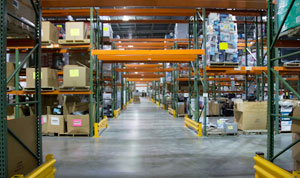 I'm in South Florida or Atlanta...
We service everything we sell! BrandsMart U.S.A. can repair major appliances, electronics and even PC's with our award-winning service center. Just click below to fill out the service request form and a friendly agent will respond with the right service for your equipment. Our service area includes South Florida and the greater Atlanta area.



I'm outside of Florida and Georgia...
What kind of warranty covers your product?
---
Use our helpful directory to contact the manufacturer of your product.
---
---
Click here for more information on how to get your product repaired.
Local Service Hotlines- South Florida
Sawgrass Mills – – – – – – – – – – – – (954)846-0000

South Dade County – – – – – – – – – – (786)242-6200

Miami (Palmetto & 47) – – – – – – – – – (305)624-5400

West Palm Beach – – – – – – – – – – – (561)682-3000

Dadeland – – – – – – – – – – – – – – – – (786)401-1700

Deerfield Beach – – – – – – – – – – – – (954)698-1000

McCard Clearance Center – – – – – – (954)327-6600


Local Service Hotlines- Georgia
Stockbridge – – – – – – – – – – – – (770)389-6100
Doraville – – – – – – – – – – – – – – (770)452-9501