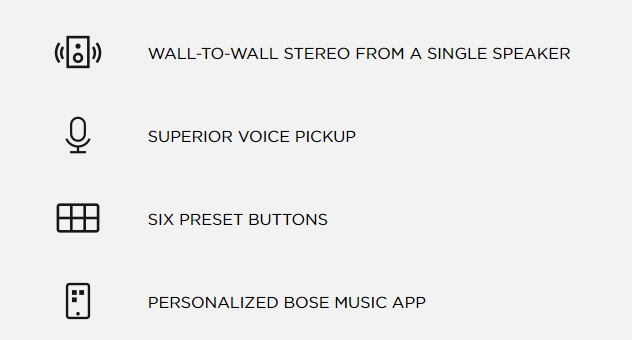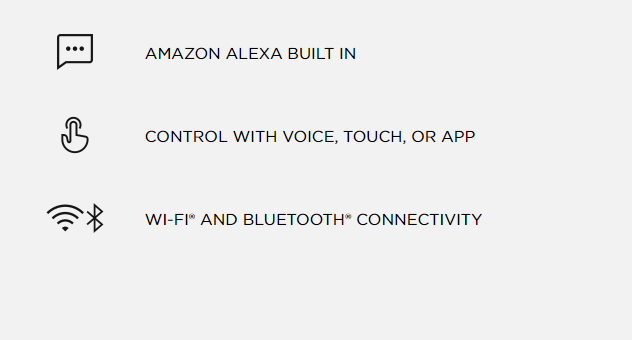 BOSE®: S1 PRO SYSTEM
Sound like a pro.
Anywhere. Anytime.
You've got the perfect playlist, now make sure everyone gets to hear it. That's what Bose® S1 Pro system was made for. It's a portable Bluetooth® speaker made for parties, outdoor get-togethers and all those times that deserve better sound. So, whether you're streaming music wirelessly or plugging in a microphone or instrument, bring a pro.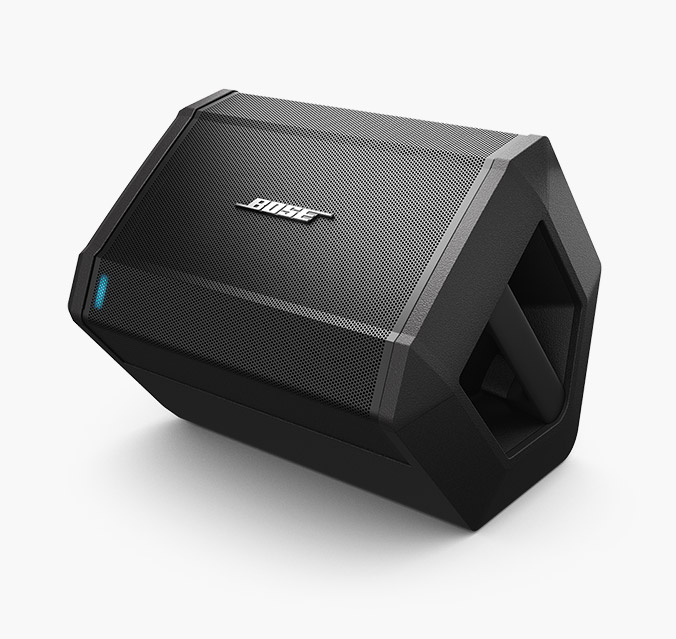 SOUNDTOUCH 300 SOUNDBAR
Big sound.
Slim Soundbar.
SOUNDTOUCH 300 SOUNDBAR
You want the best sound.
So Bose® made the best soundbar.
The SoundTouch 300 soundbar looks slim. But the sound? Anything but. That's because every cubic inch of it is packed with technologies that make everything you listen to or watch sound clear and spacious. Music. Movies. TV. Everything. And it's designed with high-quality materials, so it looks as great in your room as it sounds.
*Available in Black.



Universal remote.
Includes a universal remote, so you can control your other devices, too.
ACOUSTIMASS 300 WIRELESS BASS MODULE
Big sound.
Thunderous bass.
The difference between hearing bass and feeling thunder starts the moment you add this wireless bass module to the SoundTouch 300 soundbar. QuietPort technology and a highly advanced DSP virtually eliminates distortion and delivers surprisingly deep and clean sound from something so small.
*Available in Black.

Easy placement.
Connects wirelessly for easier placement.
VIRTUALLY INVISIBLE 300 WIRELESS SURROUND SPEAKERS
Full-on surround sound.
They take spaciousness to a whole new level. Add them to the SoundTouch 300 soundbar and feel what it's like to be in the middle of what you listen to or watch. These small speakers are designed to blend into your room. And because they're wireless, connecting them to your soundbar anytime is easy.
*Available in Black.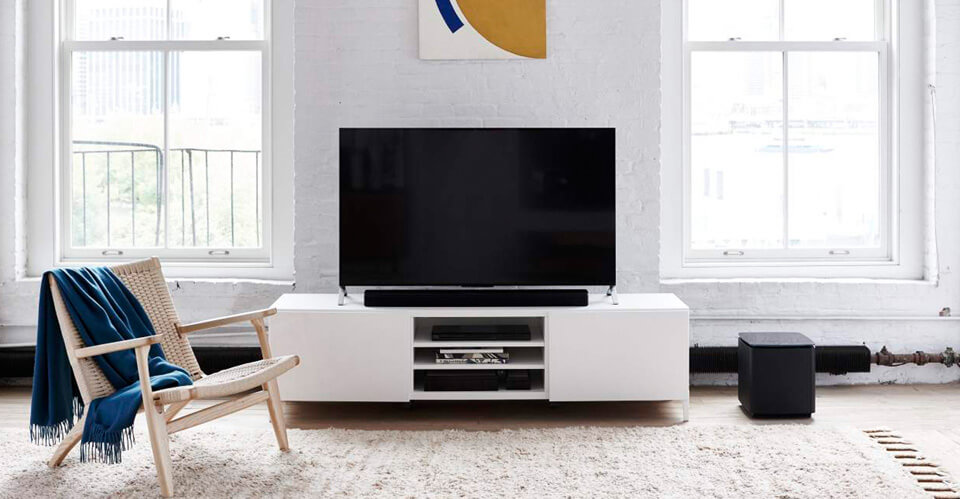 FROM THE APP STORE
SoundTouch
app control.
The free SoundTouch app gives you greater control of your SoundTouch system from a smartphone or tablet. Use it to browse internet radio stations, your stored music library or popular music services like Spotify. Start streaming music instantly, or use the app to easily personalize the presets to your favorite music and stations.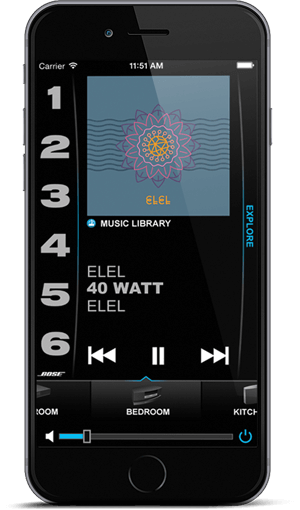 LIFESTYLE 650/600
Performance.
Craftsmanship.
Simplicity.
LIFESTYLE 650 HOME ENTERTAINMENT SYSTEM
Luxury is in
the details.
The best 5.1 system from Bose®, made for your music, movies and TV and designed to sound every bit as stunning as it looks. Small omnidirectional speakers, a wireless bass module and wireless rear surround speakers deliver an astonishing audio experience that melts luxuriously into your room.
*Available in Black.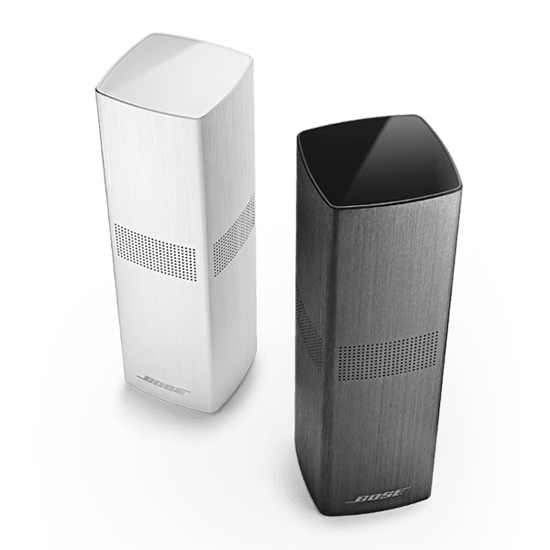 4 True 360°
surround speakers.
Wireless rear surround speakers are easy to place, omnidirectional and work with the front speakers for astonishing home theater performance.
Small yet powerful.
Super small 1.84 x 1.84 x 5.77 inch (WxDxH) OmniJewel satellite speakers produce really powerful sound.
Stunning finish.
Brushed anodized aluminum finish makes even the appearance stunning.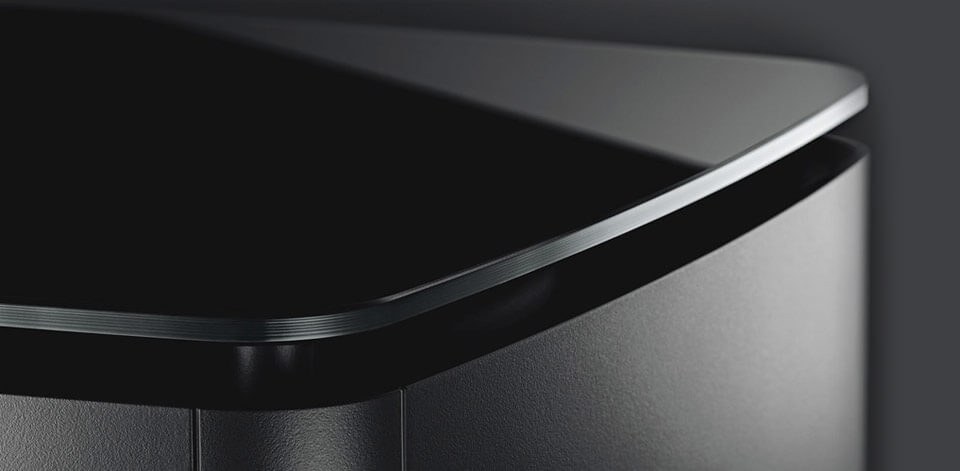 LIFESTYLE 600 HOME ENTERTAINMENT SYSTEM
Lifelike sound.
All around.
The Lifestyle 600 home entertainment system immerses you in your music, movies and TV with more than just powerful sound. Instead of creating one "sweet spot," your whole room is pulled into the performance. Sleek, compact Jewel Cube speakers and a bass module deliver clarity and bass at all volume levels.
*Available in Black.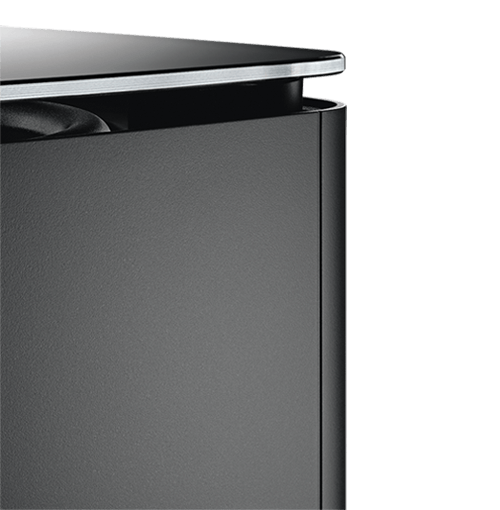 Big sound.
Thunderous bass.
The wireless bass module utilizes QuietPort technology and an advanced DSP to virtually eliminate distortion and create surprisingly deep, clean bass.
Stylish design.
Glass top and aluminum finish elegantly complements your home décor.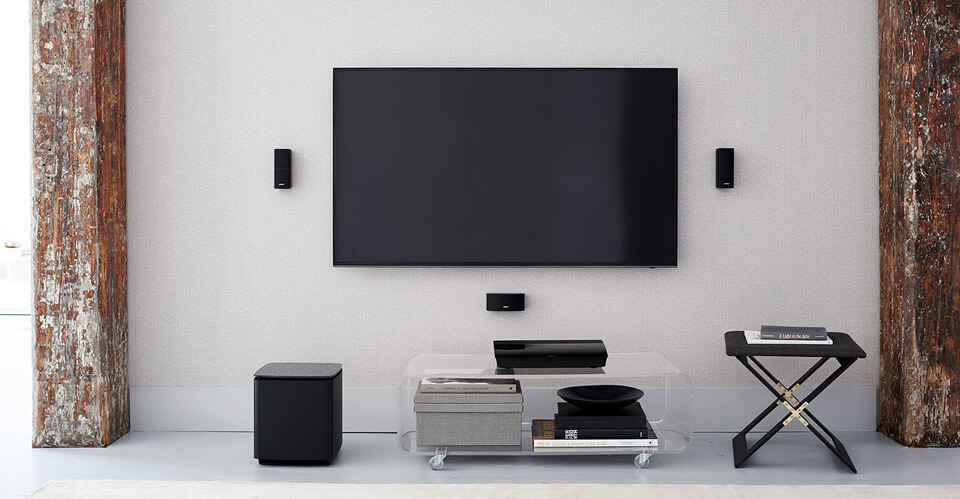 SOLO 5 TV SOUND SYSTEM
Better sound for your TV
It's time your TV sounded as good as it looks
The Bose® Solo 5 TV sound system is a one-piece soundbar that brings noticeably better sound to all your favorite tv programs. It's engineered to help clearly reproduce everything from dialogue to details. And for even more clarity, its dialogue mode makes every word easier to hear. This soundbar is so versatile you can place it almost anywhere. And with Bluetooth® connectivity, you can play your favorite music wirelessly through the speaker, too.
One-piece soundbar delivers noticeably better sound than your TV alone
Dialogue mode to hear each word and detail clearly
Bluetooth technology built in for streaming music wirelessly from your phone or tablet
One connection to your TV
Universal remote controls TV, bass, Bluetooth connections and more
Hear what you've been missing
The sleek design of your flat-screen TV is a beautiful feature. Unfortunately, there's little room left for speakers. That's why dialogue and quiet passages can be so hard to hear. The Solo 5 TV sound system is an easy solution, with advanced technologies that deliver the clear audio your TV can't. And dialogue mode makes every word even easier to understand without having to adjust the volume from scene to scene.