TV Buying Guide
Choosing the Perfect TV for Your Home
Picking the right television for your interests can be a daunting task. Whether you're a movie buff, a sports fan, or you enjoy binge-watching the latest shows, we're here to simplify the process and help you make an informed decision. In this guide, we'll cover everything from understanding the latest TV technologies to determining the ideal size for your space.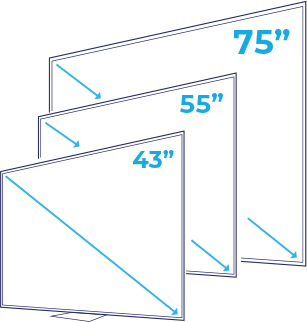 Selecting the Right Size for Your Space
When choosing a TV size, the first thing to consider is the dimensions of your room and your viewing distance.
40" - 50"
Perfect for average-sized living rooms and bedrooms
55" - 65"
Ideal for larger living rooms, providing an immersive viewing experience
75"+
Best suited for media rooms or when you want a truly cinematic experience
Display
It goes without saying that the display is the most important consideration when shopping for a new TV. However, with TV technology advancing in leaps and bounds, TV manufacturers are constantly introducing new terms and features. Keeping up with the lingo can be a challenge! Understanding these technological advancements is crucial in making an informed purchase and finding the TV that will help you get the most out of your preferred entertainment. Here is a cheat sheet to help you understand some of the most common terms and features:
4K: 4K, also known as ultra high definition (UHD), boasts four times the resolution of standard high-definition (HD) TVs. Each frame is composed of over 8 million pixels, resulting in incredibly sharp images and lifelike visuals. Where 1080p once ruled, 4K is now considered the standard in screen resolution.

HDR: HDR, or High Dynamic Range, enables TVs to display a wider range of colors, deeper blacks, and brighter highlights, resulting in a more lifelike and immersive viewing experience. HDR technology preserves intricate details in both dark and bright areas of the screen simultaneously, allowing you to enjoy everything from the sunniest reality show and the darkest horror flick.

LED: LED, or Light-Emitting Diode, is the most common display technology in modern televisions. LED TVs utilize an array of tiny LED lights as their light source, providing bright and vibrant visuals. This technology allows for precise control over brightness levels, leading to enhanced contrast and deeper blacks. LED TVs are available in various sizes and price ranges, making them accessible to a wide range of consumers.

OLED: As a state-of-the-art display technology, OLED (Organic Light-Emitting Diode) is a cut above LED. Unlike traditional LED TVs, OLED TVs have individual pixels that emit light on their own, leading to perfect blacks and remarkable contrast ratios. OLED TVs also offer wider viewing angles, ensuring a captivating visual experience from any seat in the room.

QLED: Similar to OLED, QLED (Quantum Dot LED) is an advanced display technology used in high-end televisions. QLED TVs feature a layer of quantum dots that emit vibrant and accurate colors when illuminated by LED backlighting. This results in enhanced brightness, allowing for exceptional HDR performance with detailed highlights and deep shadows.

Refresh rate: Measured in Hertz (Hz), refresh rate refers to the number of times the screen refreshes with new images per second. A higher refresh rate ensures smoother motion and reduces motion blur, making it essential for fast-paced content like sports and action movies. Gamers also benefit from a higher refresh rate, as it reduces input lag, resulting in a more responsive gaming experience.
With built-in Wi-Fi connectivity, smart TVs allow you to access a wide range of entertainment options without the need for additional devices. Enjoy your favorite shows and movies from platforms like Netflix and Hulu, play music from apps like Spotify and Apple Music, and stream additional content from apps like YouTube and Twitch. Smart TVs come with a variety of platforms, each with its own unique features and advantages.
Even after you've selected the perfect TV for your home, there are still plenty of ways to customize your entertainment experience. BrandsMart USA has plenty of options to help you make the most of your new TV.
Home Theater and Audio: Modern TVs have gained sleeker designs, but that also means there has been less room to include high-quality built-in, speakers. Many TVs include decent audio, but when you add soundbars, subwoofers, and surround-sound speakers, you can enjoy a truly cinematic and immersive experience.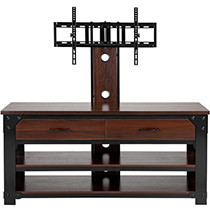 TV Stands and Entertainment Centers: The right entertainment center has the potential to complement your décor and elevate the presentation of your TV. It can also provide a convenient place to store gaming systems, speakers, decorations, and more.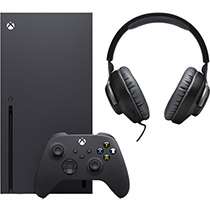 Game Systems: With a new TV and sound system, video games have never looked or sounded better. Enjoy classic game franchises with the Nintendo Switch or join the next generation of gaming consoles with the PlayStation 5 and the Xbox Series X.