Mattress Shopping Guide
Choosing the right mattress
Nothing is more important than a good night's sleep, but it's not always easy to find the perfect mattress. Queen or king, pillowtop or tight top. Let us make your mattress shopping a little easier with our mattress shopping guide.
Deciding on the right size
Before you decide on a mattress size, you should consider the size of your bedroom. Here are a few guidelines to follow:

Picking the right mattress
When it comes to picking your mattress, make sure you know how it's made. Our mattresses come in four varieties: tight top, pillow top, ultra plush pillow top, and hybrid.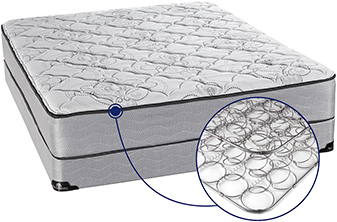 Tight Top Mattress
Best for stomach sleepers and back sleepers
Firm support
Well balanced level of comfort
Great for kids
Pillow Top Mattress
Best for side sleepers and people who toss and turn
Conforms to the body
Soft cushion comfort with firm support
Provides pressure relie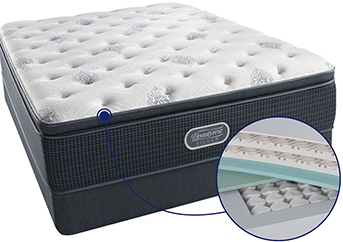 Plush Pillow Top Mattress
Best for stomach sleepers and back sleepers
Exceptional motion isolation for less partner disturbance
Cloud-like comfort, conformability and support
Provides pressure relief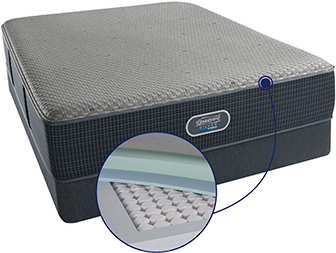 Hybrid Mattress
Great for all sleeper types, especially those who want to stay cool at night
Combines the best of a coil mattress with the best of a Memory Foam Mattress
Enhanced pocketed coil support combined with body-contouring comfort and pressure relief of memory foam
DualCool technology helps keep you cool and fresh while you sleep