Mattress Buying Guide
The Ultimate Guide to Choosing Your Ideal Mattress
Finding the right mattress can make a huge difference in the quality of your sleep. But with so many options out there, where do you even begin? There are several key factors to consider to ensure you get the best night's sleep possible. From support and pressure relief to motion isolation and coolness, we've put together this guide to help you find the perfect mattress for your needs.
Mattresses Size
When shopping for a new mattress, one of the first things to consider is your ideal size.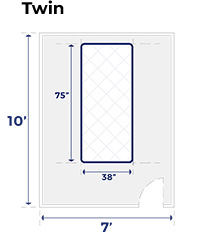 Twin:
A twin mattress is the smallest standard size available. Ideal for children or single sleepers with limited space, a twin mattress is also a great choice for guest rooms or bunk beds. For a little extra room, you can also opt for a twin XL, which measures 38 inches by 80 inches.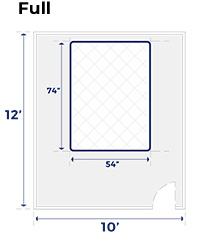 Full:
A full mattress is a good choice for individuals who want some extra sleeping space but don't have room for a queen. These mattresses are also a great option for teenagers or guest rooms.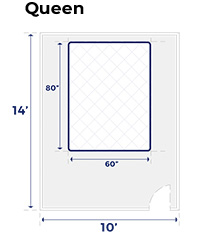 Queen:
The queen is the most popular mattress size, and for good reason. A queen mattress offers the best of both worlds, providing plenty of space for a couple without filling up too much of the bedroom.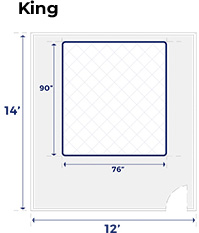 King:
A king mattress offers a luxurious experience for couples who want plenty of sleeping space. For a slightly narrower but longer option, consider a California king, which measures 72 inches by 84 inches. This size is a good choice for taller sleepers who need some extra legroom.
Mattress Type
When it comes to choosing a mattress, the type of construction plays a significant role in determining your comfort and support levels. Three of the most popular mattress types include innerspring, memory foam, and hybrid mattresses.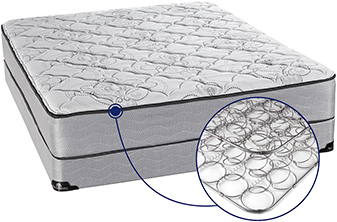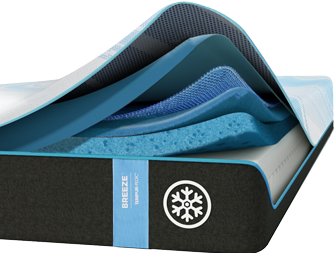 Comfort Level
Selecting the right mattress firmness is crucial for a restful night's sleep. At BrandsMart USA, we offer firm, medium, and plush mattresses, so you can choose the perfect comfort level to keep you sleeping soundly through the night.