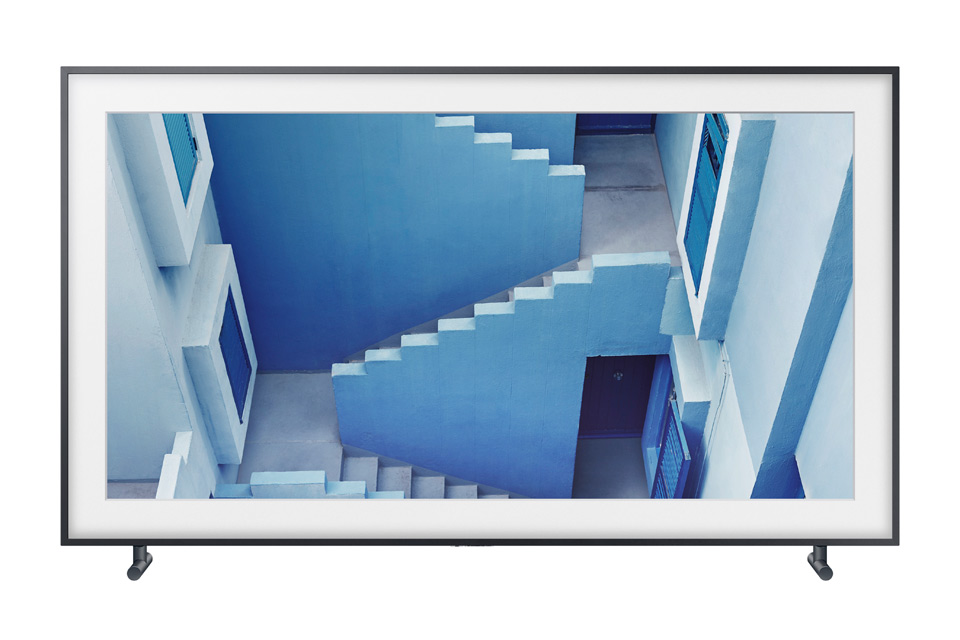 THE MOST BEAUTIFUL TV YOU'VE NEVER SEEN
Introducing The Frame by Samsung - a 4K UHD TV that transforms into a gallery-like artwork experience when television is not being viewed. The Frame is the perfect solution for the design-conscious, finally letting their TV be a statement piece that blends seamlessly into their homes' décor. It fits beautifully into the primary TV room or even in rooms that normally wouldn't accommodate a TV.
ART MODE
Add everyday inspiration
When you're not watching TV, Art Mode transforms The Frame into a
beautiful work of art indistinguishable from the real thing.1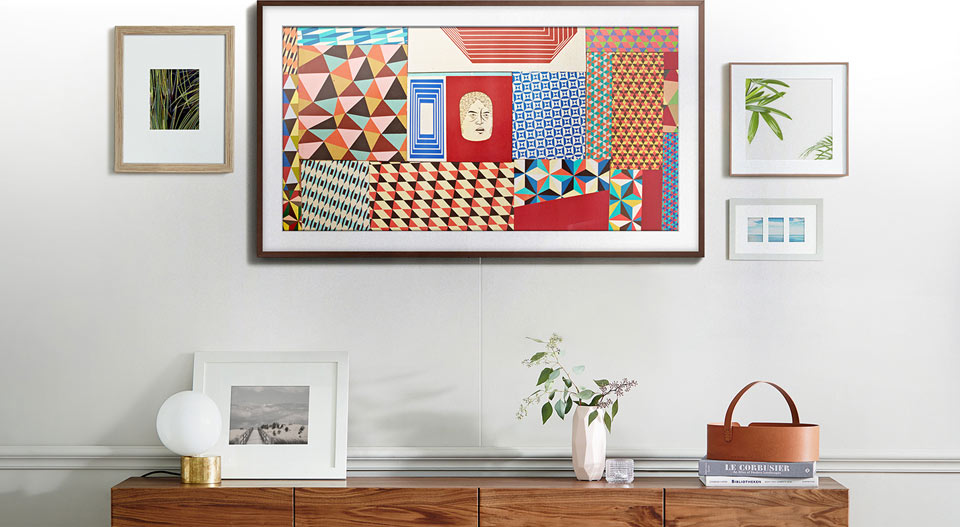 SAMSUNG COLLECTION
Choose from one hundred works of art
The Frame includes a free gallery of professionally curated art with 100 pieces from 10 different genres.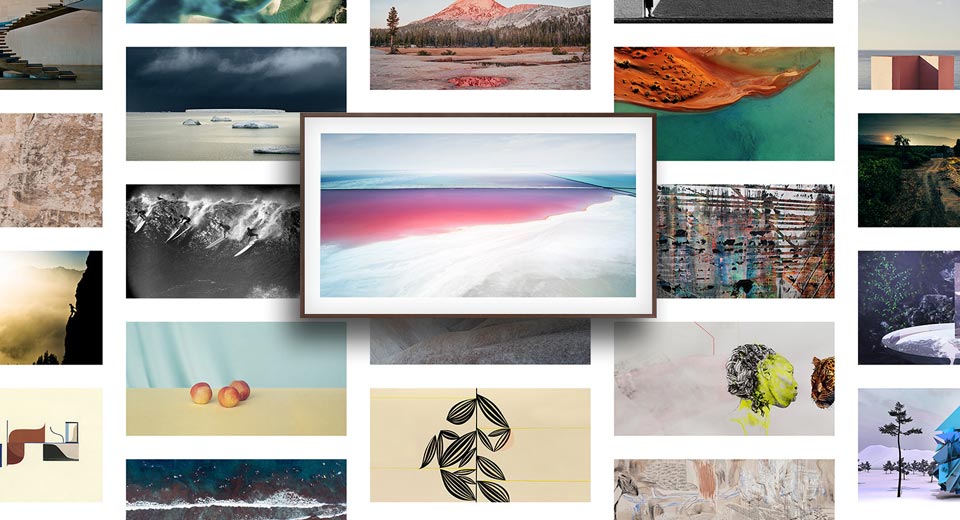 57.2 x 32.7 x 1.7 | 48.6 x 27.8 x 1.7
4K UHD, 4K HDR Pro, 4K Color Drive Extreme
2017 Samsung Smart Hub, Smart View, One Remote Control
NEW
FEATURES
Art Mode, Samsung Collection, Brightness Sensor, Motion Sensor
CONNECTIVITY: One Connect Box with Invisible Connection (16 ft)
STAND: Basic Stand
WALL-MOUNT: No Gap Wall-Mount
CUSTOMIZABLE FRAMES: Walnut, Beige wood, White
STANDS: Studio Stand
INVISIBLE CONNECTION KIT: Invisible Connection (49 ft)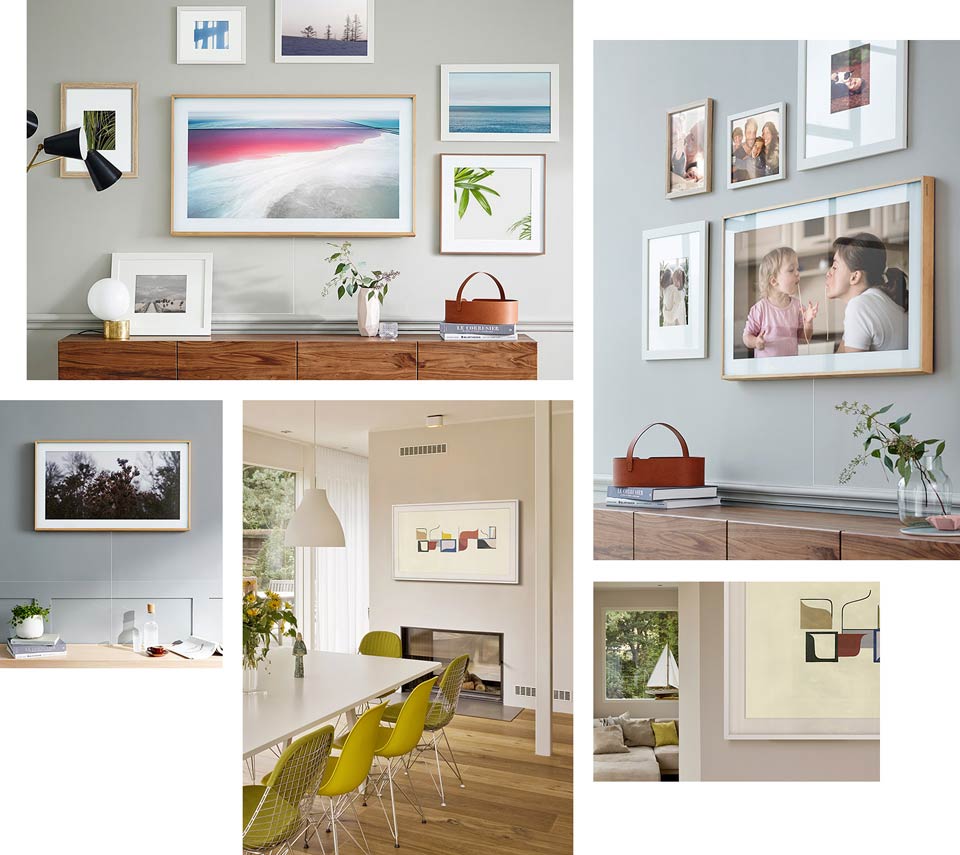 1 In Art Mode, device detects user motion and only fully turns off when motion is no longer detected or if Art Mode is disabled.