The SmartCam A1 puts you in complete control
of your home's security -
anytime, anywhere

Monitor your home from your mobile device via the station hub,
with a portable Full HD station camera and completely wireless, weather-resistant outdoor cameras.
There's more to see
Pans up to 350-degrees when mounted onto the station hub.
Auto Tracking
Automatically tracks a person or object when motion is detected within the camera's view.
Wireless Station Camera
Move your station camera anywhere you need to monitor - with one station camera, you can check any aspect of your home. For Maximum flexibility, simply mount your station camera onto a tripod and place it wherever you need to keep an extra eye.


* Tripod is not included in the package
Up to 3 hours of Monitoring
You don't even need to connect the station camera to power, with up to three hours of battery-powered monitoring.

* Based on continuous streaming and recording
* Tripod is not included in the package
Motion detection and built-in mic
The outdoor, battery-powered camera gets out of stand-by mode once motion is detected, and automatically starts streaming to let you hear and see the events taking place outside your home.
Outdoor-ready (IP65)
The outdoor camera is built to withstand the toughest weather conditions. No longer do you need a power supply with long-lasting batteries. Simply place the camera where you need extra security, and it will be up and running within minutes.

* Battery life varied by the usage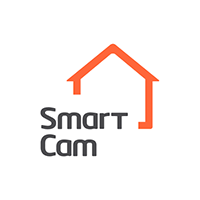 SmartCam A1 App Features
Real-time management
With one app, you can monitor and control all your SmartCam cameras. Remotely pan 350-degrees from your phone to have a full view around your room or the kitchen.

Recording Settings
Select from continuous, event, or schedule recording options to capture and review past footages.
Alerts and notifications
Get instant push notifications when the station camera detects strange sounds nearby, or when your cameras detect movements.

Arm and Disarm on the go
Arm/disarm your system with just a tap, protecting your privacy and security.