Why Night Owl?
Night Owl is recognized as a leading innovator in the security technology industry. Designed and engineered with ease of use and affordability in mind, Night Owl products offer customers the best value on the market. Our dedicated technical phone support is available 24 hours a day, 7 days a week, 365 days a year. We offer tri-lingual (English, French, and Spanish) phone support and have an extensive knowledge base with detailed how–to videos from our team. Quality, reliability, and excellent customer service are just a few reasons we are the #1 Wired Security Camera Brand in the U.S.*
HD Indoor/Outdoor Wired and Wireless Systems
With resolution ranging from 720p to Extreme HD 5MP, Night Owl cameras produce a clear and crisp image day or night. Designed for use both indoor and outdoor, in rain or shine, and for an extra layer of safety and deterrence. If there's something out of place at your home or business, it won't escape the watchful eyes of a Night Owl security camera. That's peace of mind, all the time.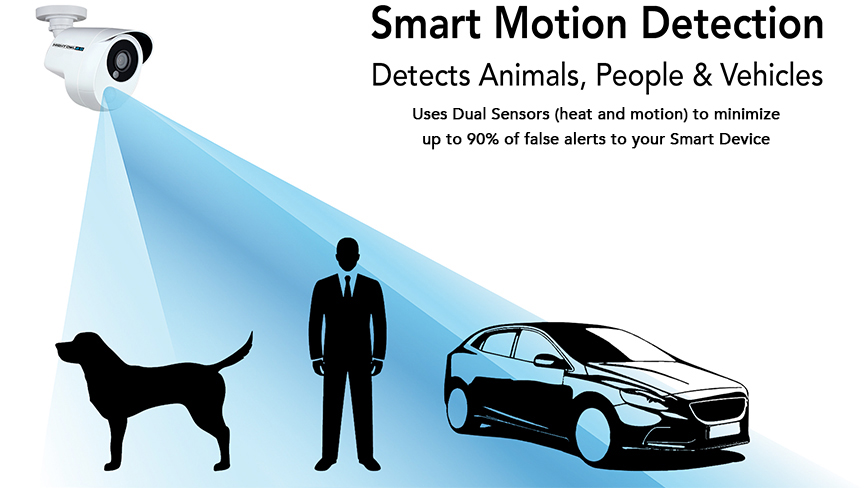 Night Owl's Smart Detection Security System uses dual sensors to eliminate the number of false alarms you receive by up to 90%. Whereas standard security systems using current motion detection technology send out alerts every time motion is sensed, our heightened detection system is designed to focus in on objects that present more of a threat. Gone are the days of receiving an alarm when a bug flies in front of the camera, a cobweb appears, the wind strongly blows or heavy rain looms. Instead, enjoy the peace of mind that accompanies fewer motion alerts as Night Owl helps you protect what matters most.