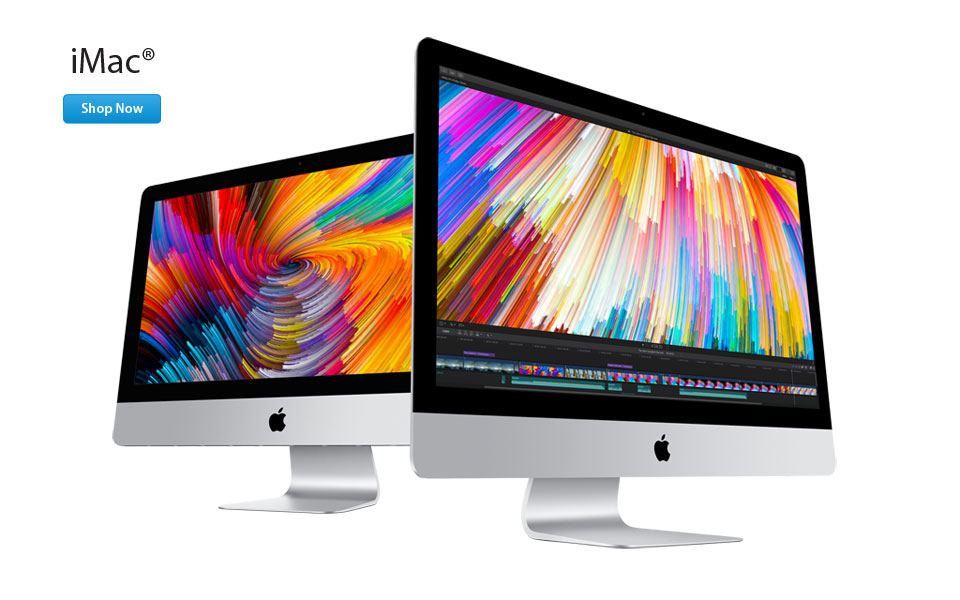 iMac® performance is at an all-time high with faster Intel Core® processors, powerful Radeon Pro 500-series graphics, Thunderbolt 3 (USB-C) connectivity, and stunning Retina® 4K and 5K displays that shine 43 percent brighter and support one billion colors.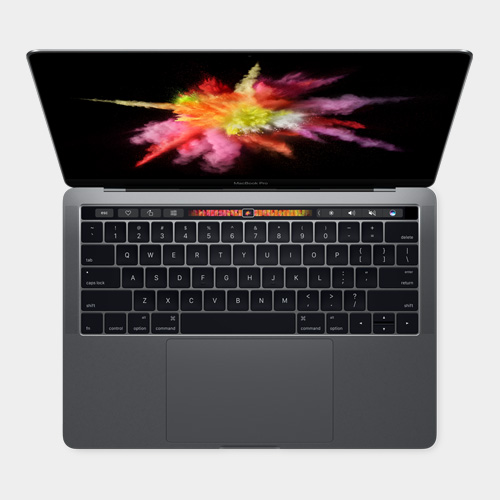 MacBook Pro®

The new MacBook Pro® is razor-thin, featherlight, and now even faster and more powerful than before. It has the brightest, most colorful Mac® notebook display. And it features up to 10 hours of battery life.2 It's a notebook built for the work you do every day. Ready to go anywhere a great idea takes you.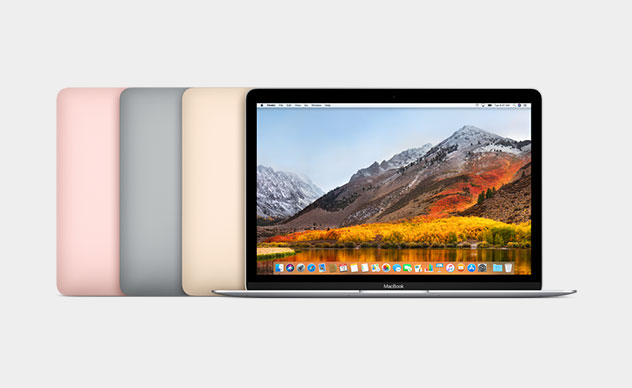 MacBook®

MacBook® delivers a full-size experience in the lightest and most compact Mac® notebook ever. With a full-size keyboard, force-sensing trackpad, 12-inch Retina® display,1 sixth-generation Intel Core® M processor, multifunctional USB-C port, and up to 10 hours of battery life,2 MacBook® features big thinking in an impossibly compact form.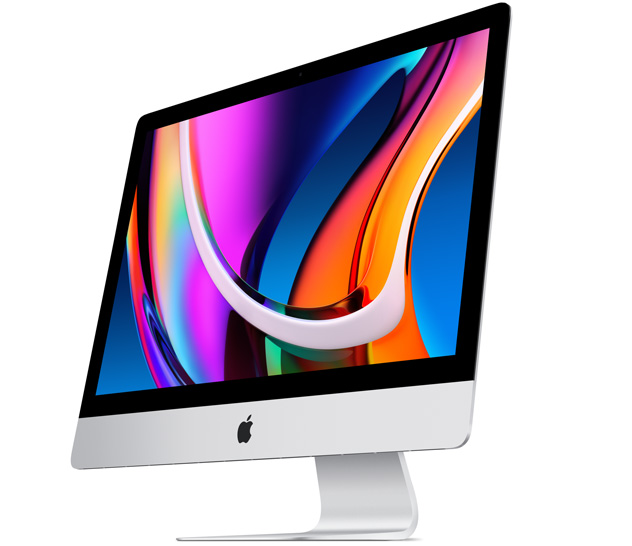 iMac® with Retina® display

iMac® now offers a stunning Retina® 4K display on the 21.5-inch model and an even more spectacular Retina® 5K display on the 27-inch. And a wider color gamut means a palette of up to 25 percent more available colors. So photos and videos look crystal clear and vibrant, and text is razor sharp.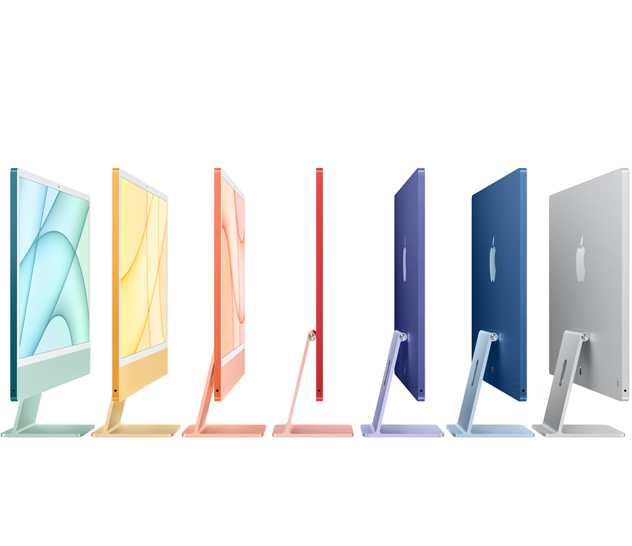 iMac®

iMac® features a gorgeous 21.5-inch widescreen display, powerful Intel processor, superfast graphics, and more. All in a stunningly thin enclosure that's only 5 mm at the edge.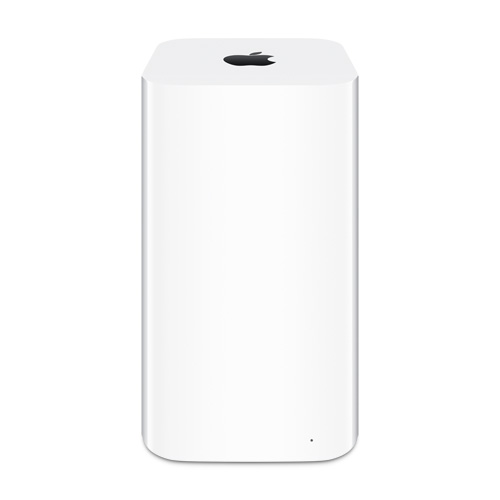 AirPort Time Capsule®

Back up a lifetime's worth of memories with AirPort Time Capsule®, a wireless hard drive that works seamlessly with Time Machine® in OS X® . It's also a full-featured Wi-Fi base station with the latest 802.11ac technology and simultaneous dual-band support.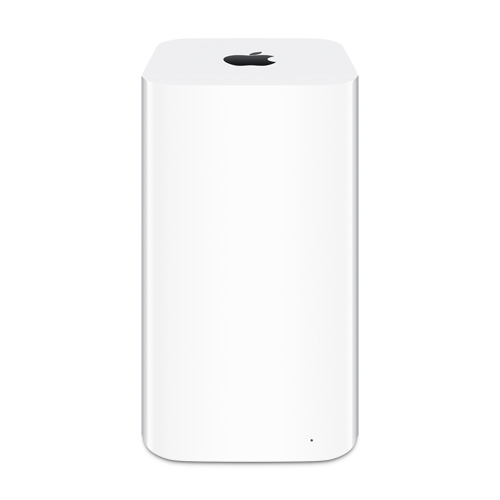 AirPort Extreme®

The all-new AirPort Extreme® Base Station offers Wi-Fi speeds up to 3x faster than the previous generation. It features next-generation 802.11ac Wi-Fi, a powerful beamforming antenna array for higher performance and range, simultaneous dual-band support, and a new vertical design with a smaller footprint.
AirPort Express®

Now whole-house networking of all your Apple® devices is available with the Apple® AirPort Express® Base Station. This simple but powerful network device can perform a variety of tasks - from wirelessly controlling your printer, to extending an existing Wi-Fi network's range, to listening to your music library from any speaker in the house.
Every Mac comes with a one-year limited warranty and 90 days of telephone technical support.3 The AppleCare Protection Plan for Mac extends your coverage to three years from the original purchase date of your Mac.4 With the AppleCare Protection Plan for Mac, you get direct access to Apple's award-winning technical support for questions about your Mac, macOS, and Apple-branded applications such as Photos, iMovie, GarageBand, Pages, Numbers, Keynote, and more. In addition, you'll get 24/7 priority access to Apple experts by chat or phone through getsupport.apple.com. You also get global repair coverage5—including both parts and labor—for your Mac and select Apple peripherals.

AppleCare Protection Plan benefits are in addition to any legal rights provided by consumer protection laws in your jurisdiction. The company obligated under the AppleCare Protection Plan in the United States is AppleCare Service Company, Inc., an Arizona corporation and wholly owned subsidiary of Apple Inc., doing business in Texas as Apple CSC Inc. Purchase of the plan is not required to purchase the covered equipment. For complete details, see terms at www.apple.com/legal/sales-support/applecare/appgeos.

1Compared with the previous generation.
2Battery life varies by use and configuration. See www.apple.com/batteries for more information.
3Local telephone fees may apply. Telephone numbers and hours of operation may vary and are subject to change.
4Service Service coverage is available only for the Mac and its original included accessories for protection against (i) defects in materials or workmanship and (ii) batteries that retain less than 80 percent of their original capacity.
5Global repair coverage may be subject to certain restrictions. See terms above for full details.
TM and © 2016 Apple Inc. All rights reserved.


Apple, the Apple logo, iMac, Mac, MacBook, MacBook Pro, MacBook Air, Mac mini, iPad, iPhone, Apple TV, iPod, macOS, Magic Mouse, Magic Trackpad, Airport Time Capsule, AirPort Extreme, AirPort Express, SuperDrive, Retina, OS X, Time Machine, and AppleCare are trademarks of Apple Inc., registered in the U.S. and other countries. Multi-Touch and Touch Bar are trademarks of Apple Inc.