DISCOVER A NEW BENEFIT
EVERYTIME YOU COOK.
Boils water 50% faster than an electric cooktop.
Auto Sizing™ pan detection detects the size of the pan and only heats where there's contact.
Heats your cookware, not the cooktop surface, so it's easy to clean.
True Temp technology maintains an even amount of heat to avoid scorching or burning.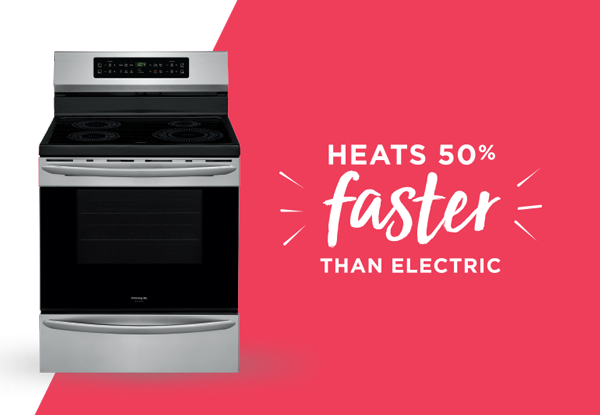 EVEN HEAT
WITH INDUCTION
• Induction heats the pot and not the cooktop surface, meaning water boils 50% faster* than a traditional electric cooktop.
• Precise temperature control reduces the risk of over or under cooking.
• Consistent heat delivers tasty and repeatable results every time.
*9" induction upper right burner compared to 3000W electric element, 6 qt./10" diameter pot, 1 qt. tepid water.