All BrandsMart USA locations are open in accordance with safety guidelines.
For your protection and ours, BrandsMart USA is enforcing recommended guidelines for limited access and social distancing. We have more than quadrupled our cleaning staff to ensure the safety of customers and employees. Your patience and understanding is greatly appreciated during this critical time.
Remember: You may always
call

your local store or

chat

with a representative instantly.

BrandsMart USA is here to serve you with contactless loading dock pickup, same-day store pickup, or various delivery options for all your purchases.
---
Serving our community during new normal is our top priority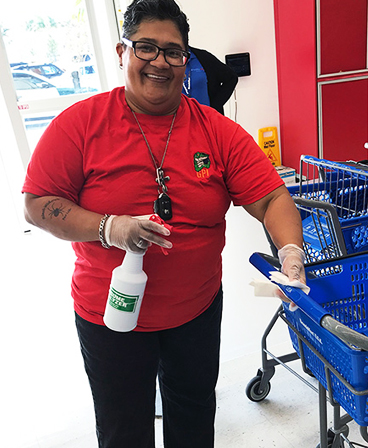 Practicing Good Hygiene for Health and Safety
We continue to advise associates on best practices for maintaining good health. To help protect yourself, we recommend staying home when you're sick, including if you're experiencing fever. Avoid close contact with people who are sick, and practice social distancing by staying at least six feet apart from anyone else. Wash hands frequently with soap and water for at least 20 seconds and be sure to avoid touching your face with unwashed hands. Cover your nose and/or mouth when you sneeze or cough, and be sure to cough into your elbow or a tissue. Clean and disinfect frequently touched surfaces daily.
Shopping Inside the Store
Things are changing around us each day, and we're adapting, too. Please keep these things in mind for the best shopping experience.
Keep social distance of at least 6 feet, wash your hands for 20 seconds, stay home if you have a fever of 100 degrees or more. Be patient: We're all in this together.
At BrandsMart USA, we want to ensure a safe shopping experience for our customers and staff accordingly.