ULTIMATE
SERVICE PLAN
TV, AO And Major Appliances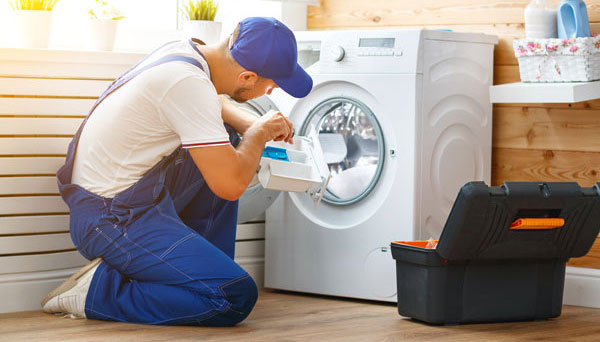 BASE PLAN COVERAGE
| | |
| --- | --- |
| A. | REPAIR PLAN: The WCPS Ultimate Service Plan are "Date of Purchase" Plans. The WCPS Ultimate Service Plan term begins on the date of product purchase or date of installation by the selling BrandsMart USA (proof of installation date will be required if different from product purchase date) and continues for the period of time defined on your sales receipt. This Plan is inclusive of the manufacturer's warranty; it does not replace the manufacturer's warranty but may provide certain benefits during the term of the manufacturer's warranty. Actual service coverage under this Plan begins upon expiration of the shortest portion of the manufacturer's original or factory-refurbished parts and/or labor warranty. During the manufacturer's warranty period, any parts, labor, on-site service or shipping costs covered by that warranty are the sole responsibility of the manufacturer. After each portion or all of the manufacturer's warranty expires, this Plan will furnish replacement parts and/or labor necessary to restore your covered product to standard manufacturer's operating condition. If service is required because of a product failure during normal usage, the Administrator has the option to repair the defective product or replace it with a product of equal or similar features and functionality, though not necessarily the same brand. A replacement part or product may be new or refurbished. |
| | |
| --- | --- |
| B. | REPLACEMENT PLAN: The coverage for the Replacement Plan shall commence immediately on the 31st day from the date of product purchase for a total of 1 Year or 2 Years as indicated on your sales receipt. In the event your covered product suffers a mechanical or electrical failure following the 30th day from the date of product purchase, this Plan will replace your original product with a product of equal or similar features and functionality, though not necessarily the same brand. A replacement product may be new or refurbished. The Replacement Plan does not cover trip, labor or shipping charges. |
ADDITIONAL BENEFITS
FOOD LOSS - This feature will reimburse you for food loss (perishable items that require refrigeration) due to the mechanical failure of your covered refrigerator or freezer. Request for service should be initiated within 24 hours from discovery of refrigeration failure. To receive coverage for food loss, the failure of your refrigerator or freezer must be due to a defect in the components of the appliance, excluding icemaker repairs. You will be reimbursed up to the limit of five dollars ($5.00) per cubic foot of storage space and a maximum of five hundred dollars ($500.00) per calendar year. To receive payment, you must have the appliance repaired by a service center authorized by the Administrator and submit the following: a copy of the repair order, an itemized list of food lost due to the lack of refrigeration, and proof of purchase for the replaced food.
POWER SURGE – This feature protects your covered product against damage or defects caused by a power surge up to a maximum of the replacement cost of the product over the life of the contract while your covered product is properly connected to a surge protector approved by the Underwriter's Laboratory. Assuming appropriate connection to a ULapproved surge protector (not required for Major Appliances), if your covered product suffers damage from a power surge, you must first file a claim with the insurance carrier who provides your homeowner's/renter's insurance and/or to the power surge manufacturer's insurance carrier for reimbursement of the cost to repair your covered product. The Administrator will reimburse any applicable carrier's deductible up to a $1,000 limit once proof of a valid claim is provided.
NO LEMON GUARANTEE: If we have completed two service repairs for the same problem on an individual product or component, which first began after the manufacturer's warranty term had expired, and if the product or component requires a third repair for the identical problem as determined by us, we reserve the right to replace the product with one of like kind and quality, not to exceed the original retail purchase price excluding shipping, handling, and taxes. Once a covered product is replaced, then this contract is considered fulfilled and coverage ends. Preventative maintenance checks, cleaning, product diagnosis, customer education, accessory repairs/replacements, computer software related problems, and any unauthorized repairs done outside of the USA are not considered repairs for the purposes of this Replacement Guarantee.