INCREDIBLE GAMES. ENDLESS ENTERTAINMENT.
Introducing the PlayStation 4.
1TB hard drive
All the greatest games, TV, music and more.

Inside Look: PlayStation®4 Features
Discover all of the amazing connectivity and personalization features that make PlayStation®4 the destination for the best gaming and entertainment experiences.
PSN Account
Set up your user account to connect to PlayStation Network and access the PlayStation 4 system's robust online features. Customize your account with a unique avatar to share with your friends list. You can also change your profile's background image and color scheme with a screenshot from your favorite game, or create your own custom dashboard theme. Use your PSN account on the PS4 system, on the web portal for the PlayStation Store, and with the PlayStation App on your mobile device
Quick Menu
Press and hold the PS button to bring up the customizable "quick menu." Here you can access useful settings, such as system notifications, friends list, sound and device settings, Share Play, Spotify music playback settings, power and restart options, and more.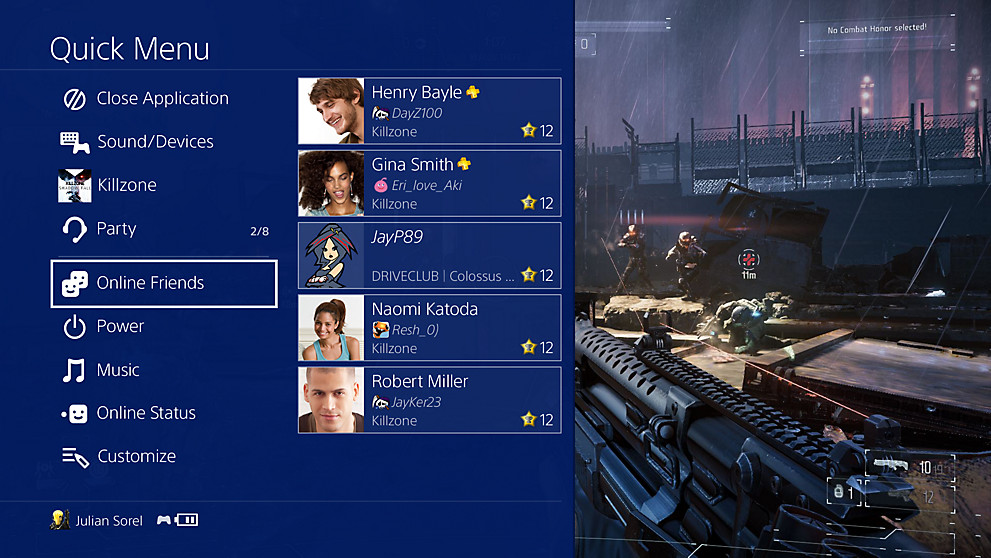 See What's New
See what your friends are playing in What's New, where you can view their latest shared screenshots, video clips, and unlocked trophies. You can also check out the latest trending Live from PlayStation broadcasts of top games.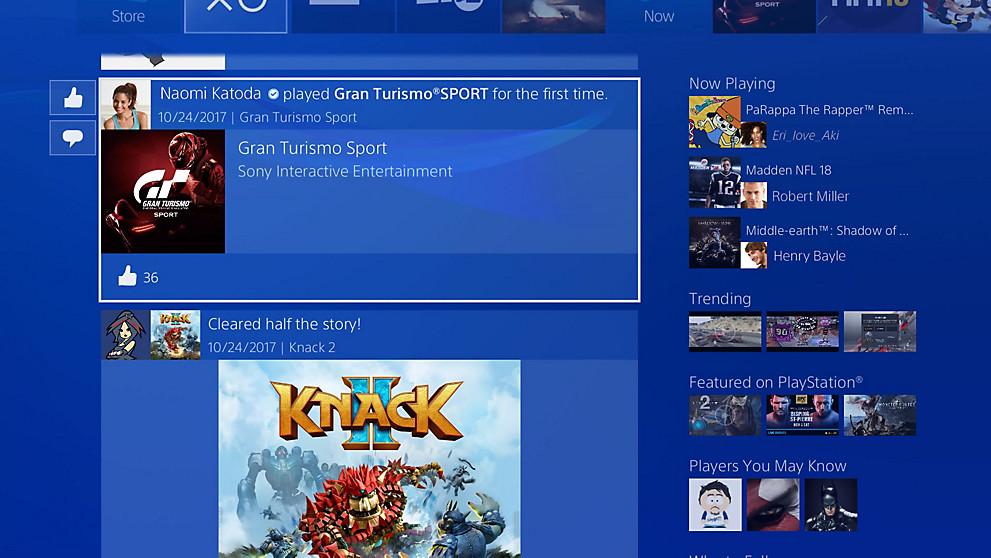 Dashboard Menu
The PlayStation 4 home screen is where you'll see your games and downloaded content, streaming services like PlayStation Vue, YouTube, and Netflix, as well as your online community features like Friends List, Notifications, Communities, and Events. Organize games and other content into custom folders, and customize your home screen with unique themes from the PlayStation Store.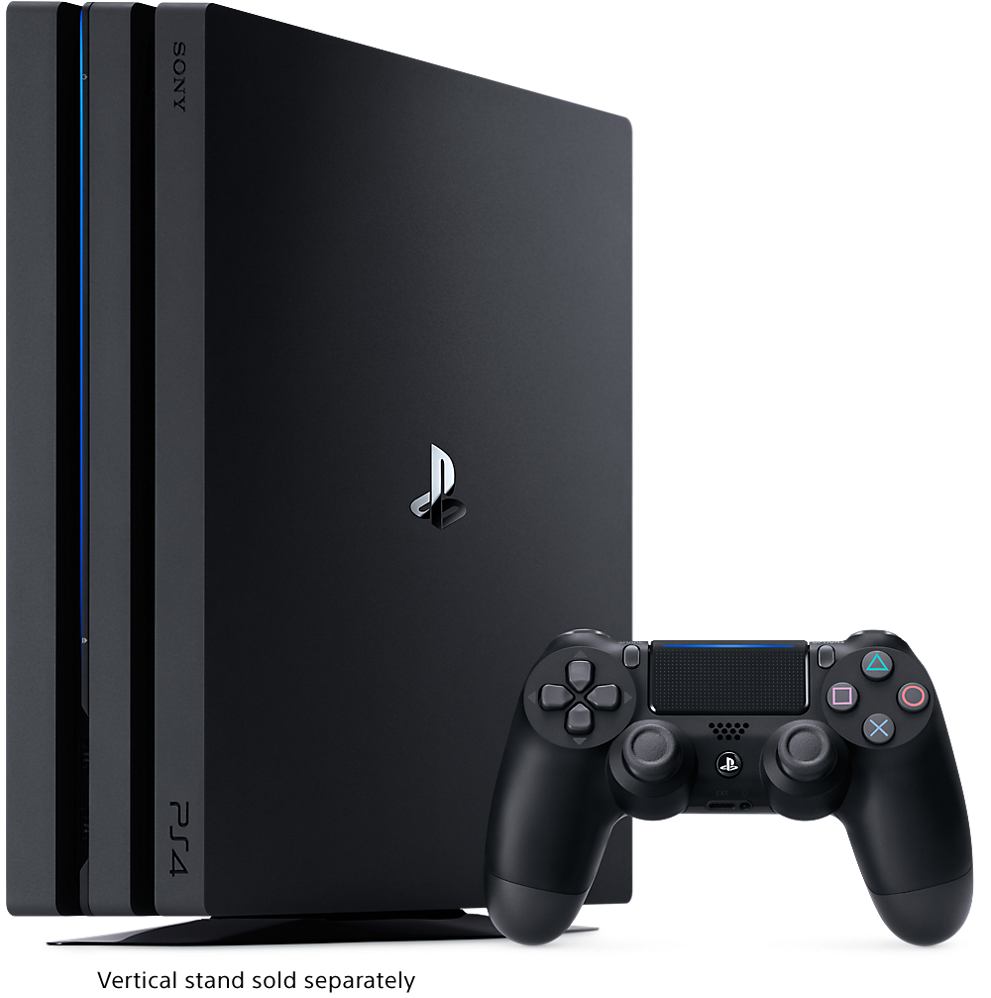 HEIGHTEN YOUR EXPERIENCES. ENRICH YOUR ADVENTURES.
Let the super-charged PS4 Pro lead the way.
WHY PLAY ON PRO?
See Enhanced Games in Action
See how PS4 Pro takes great games to the next level with enhanced graphics and gameplay.1
READY TO LEVEL UP?
4K-TV GAMING & MORE
4K-TV Gaming
PS4 Pro outputs gameplay to your 4K TV. Many games, like Call of Duty®: Black Ops 4, Gran Turismo Sport, and more, are optimized to look stunningly sharp and detailed when played on a 4K TV with PS4 Pro.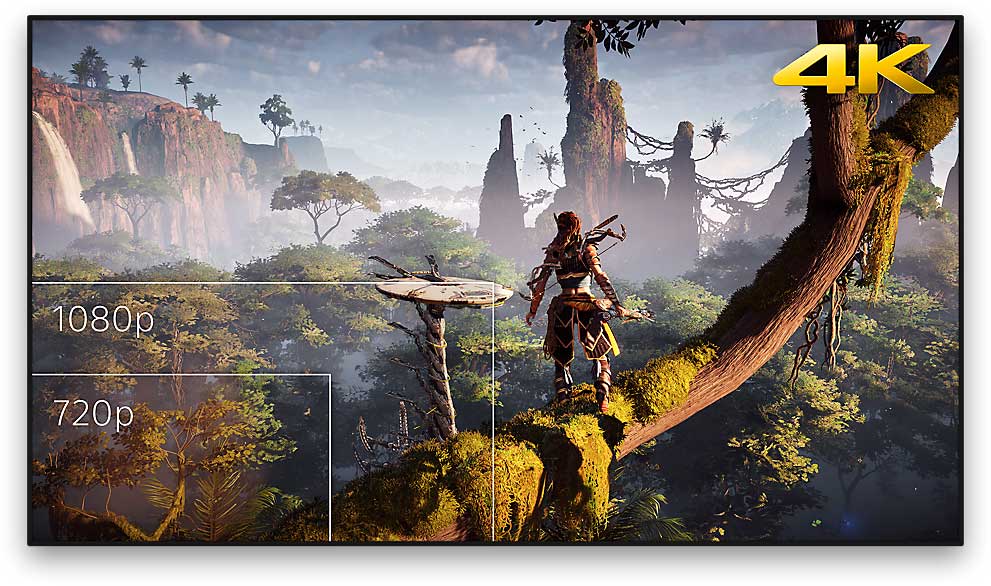 More HD Power
Turn on Boost Mode to give PS4 games access to the increased power of PS4 Pro. For HD TV Enhanced games, players can benefit from increased image clarity, faster frame rates, or more.
HDR Technology
With an HDR TV, compatible PS4 games display an unbelievably vibrant and lifelike range of colors.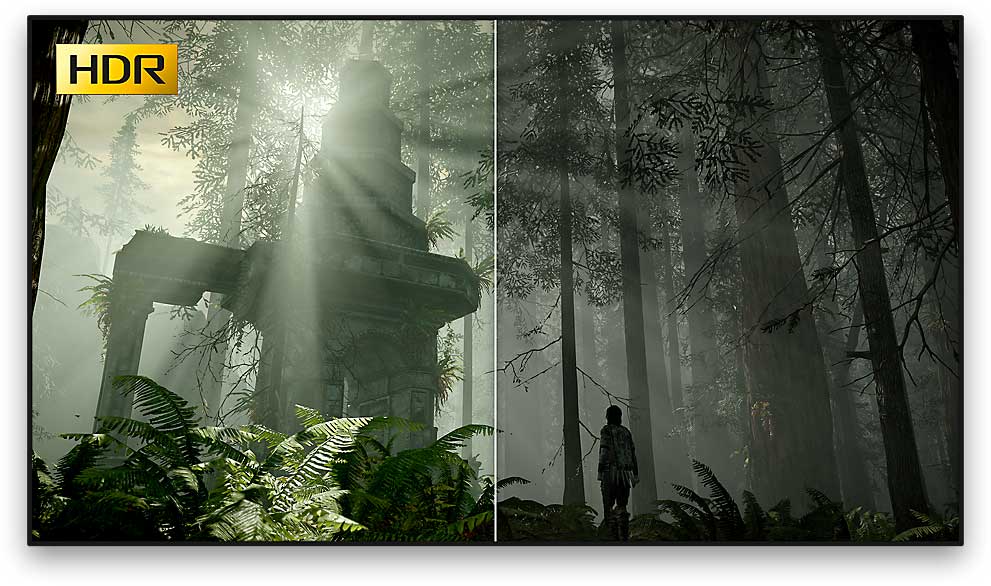 4K Entertainment
Stream 4K videos, movies, and shows to your PS4 Pro.2