First thing you need to know: even though most
printers
are Wi-Fi capable, they sometimes don't communicate well with your
smartphone
when you're ready to print. That's because standard Wi-Fi requires printer drivers. Your
laptop
probably has them but most likely your
smartphone
does not.
Now, the good news: you can print just about anything, from just about any
smartphone
or
tablet
, from just about anywhere: your own home, a coffee shop, or maybe the airport. You can even print to just about anywhere.
Let's explore these options. First, is your
printer
Bluetooth enabled? If it is then just pair it with your
smartphone
via Bluetooth, and as long as you're within range, you should be good to go. This can be a great option as long as you're close to your
printer
.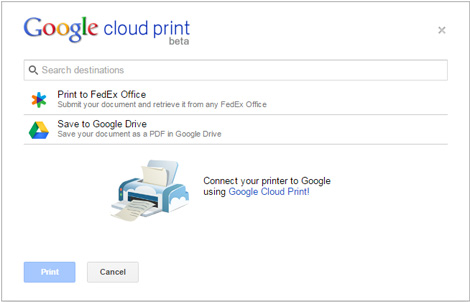 Or maybe you have an Android device? Google Cloud Print is one solution to print with your
Android phone
or
tablet
. Just set up your Google Cloud Print Account, and use a Cloud Ready
printer
. It will connect through the web to your Google account in seconds.
You can even print from your
smartphone
from anywhere in the world. Download an app like HP ePrint, install it on your
smartphone
, and then activate it using your email address. The app will walk you through all kinds of great options: Do you want to print an entire email? Or only an attachment? Do you want to print a document stored on the cloud somewhere, like in Dropbox, OneDrive, or Google Drive? Where do you want to print it? On a
printer
on your network? Or at another print location — you can automatically select from a list of nearby locations like UPS stores, or FedEx Office location, or other office centers.
The newest technology with what is called "Web Connected
Printers
," means that no matter where you are, if you have web access, you can print via to that printer's email address — no matter where it is. You can even manage print settings, check on your job, and see the job history from anywhere.