Wi-Fi & Bluetooth


Whether you're connecting to a cellphone, speaker, or even your car, when thinking of wireless, most people think of Bluetooth. It's easy to do and we've been using it for years. Now, many audio companies are offering not only Bluetooth solutions, but Wi-Fi as well. Wi-Fi provides a powerful signal so that you can connect your speakers over greater distances than Bluetooth can handle. Wi-Fi enables you to connect multiple speakers, in multiple rooms, with very little setup. Also, many of the Wi-Fi speakers have Bluetooth technology. Just take a look below.
Stream Music In Every Room


Fill your home with your favorite music using a wireless multiroom audio system. Stream from your existing Playlists, Music Providers, and/or Radio Stations with just a tap of your tablet or smartphone. Play your music in one room while someone else is playing theirs in another. Or, play the same song all throughout the house. With the intuitive APP, it's all at your fingertips.
One App To Control Everything


Each multiroom audio manufacturer provides a free, easy to use APP that enables you to control every Wi-Fi connected speaker in every room of your house. The APP also provides access to your music streaming services such as Apple Music, Pandora, Spotify, and iHeart Radio and enables you to play your music wherever you have a Wi-Fi speaker set up.
What is Sonos?
Sonos is the smart speaker system that streams all your favorite music to any room, or every room. Control your music with one simple app, and fill your home with pure, immersive sound.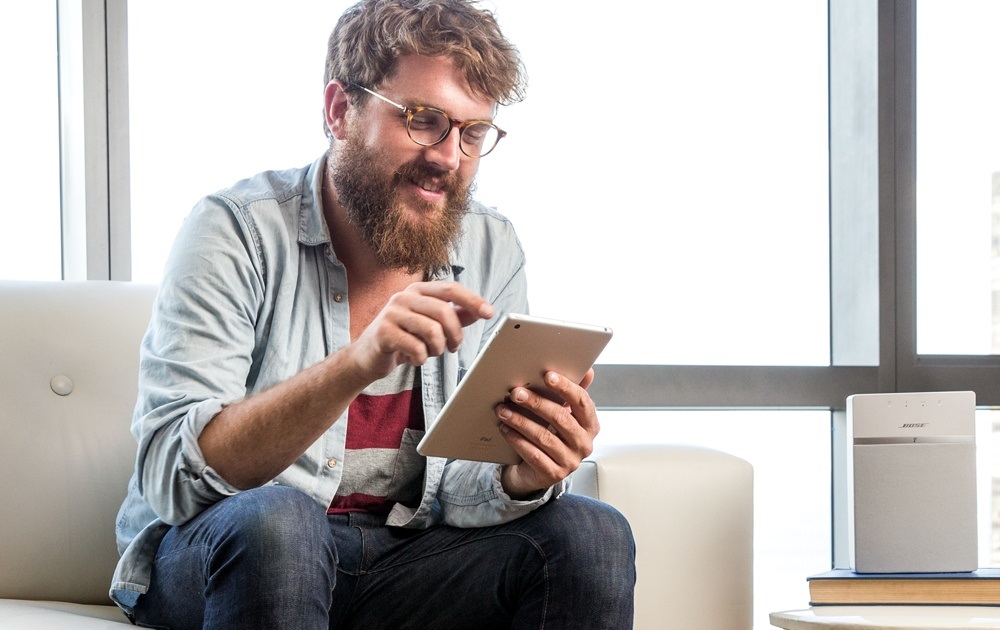 The Spotify app has powerful search and sharing features.
Our SoundTouch® app includes multi-room control.
Listen to your favorite Spotify playlist just by pressing a preset on the system.
Use Bluetooth® to stream content from your wireless devices.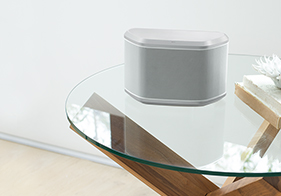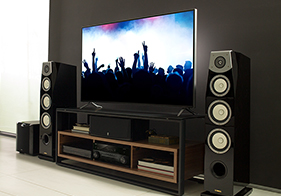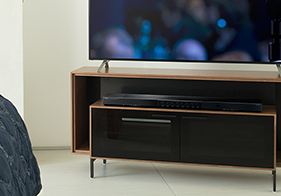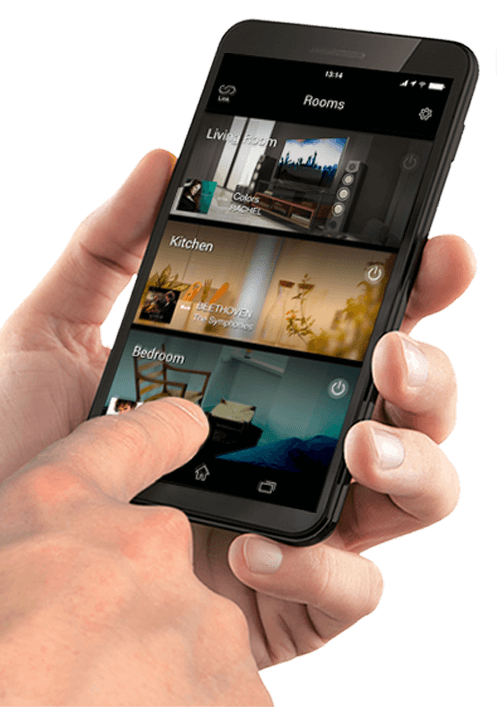 INTRODUCING MusicCast
Now Yamaha makes it easy to bring music to every room in your home wirelessly.

Whether you start with a single speaker or the ultimate home theater, MusicCast expands to fit your needs, providing wireless multiroom audio playback controlled by a simple app.

Available in a wide range of AV receivers, sound bars and speakers, MusicCast offers more options and versatility than ever before.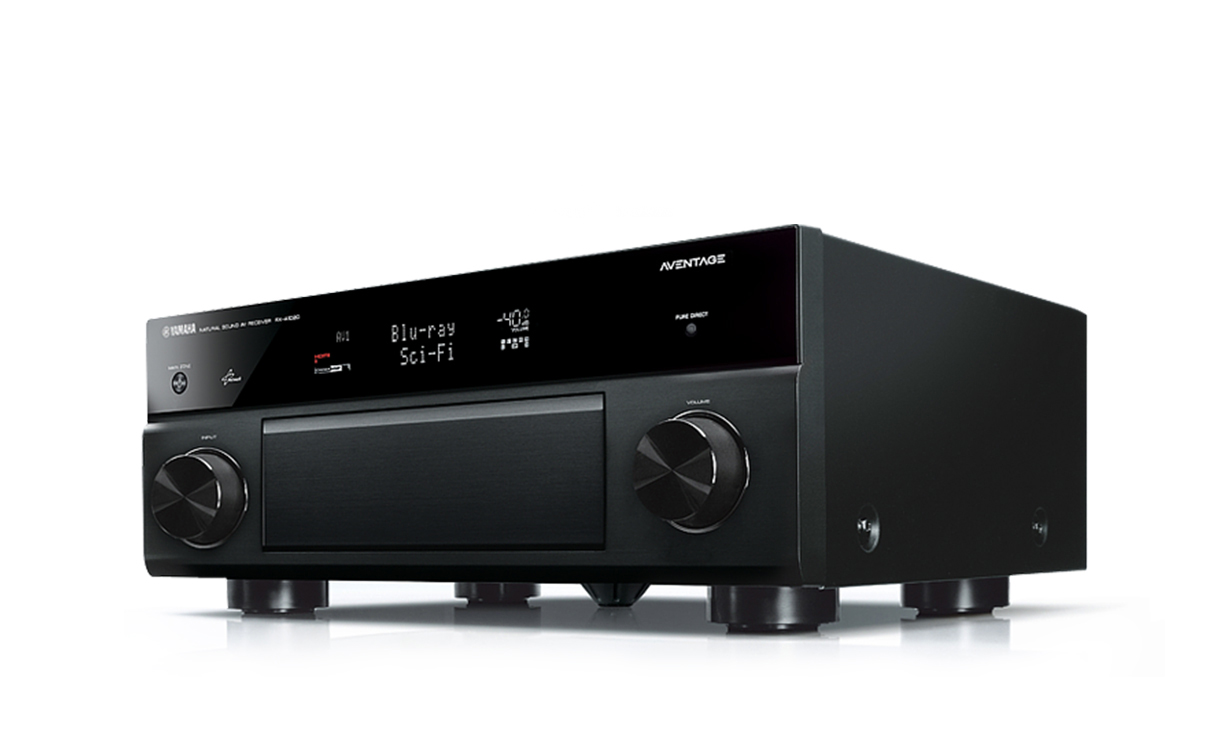 CONTROL AT YOUR FINGERTIPS
The free MusicCast app puts control of your whole home listening experience in the palm of your hand.

Quickly select the room or rooms you want to use, select your source, browse your library and control music playback.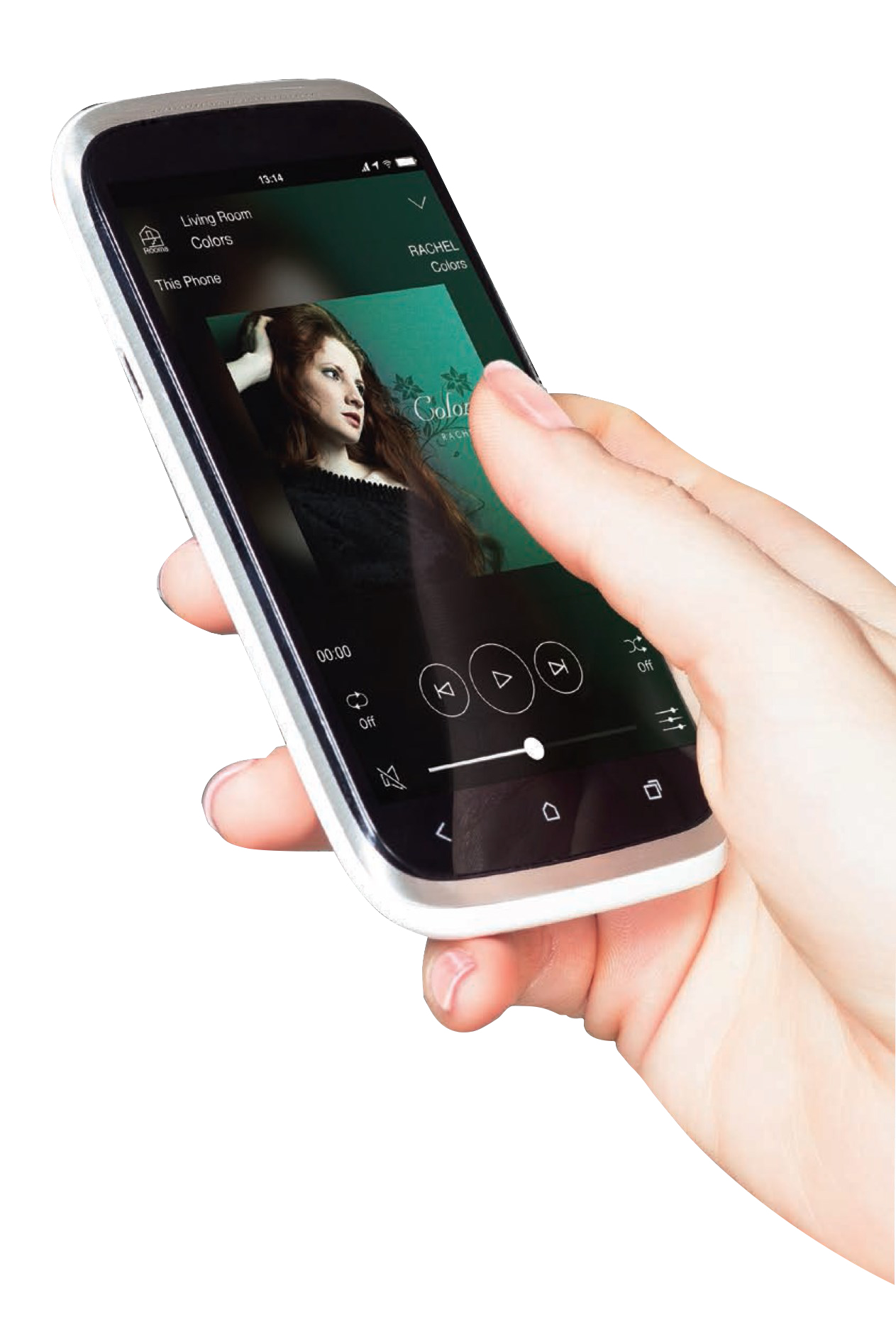 EXPAND YOUR POSSIBILITIES
MusicCast uses your existing Wi-Fi network to stream music wirelessly throughout your home.

Play different music in each room, combine rooms or get everyone listening to the same thing.

MusicCast devices support both Wi-Fi and wired Ethernet connections, so you can also choose to build an all-wired network if desired.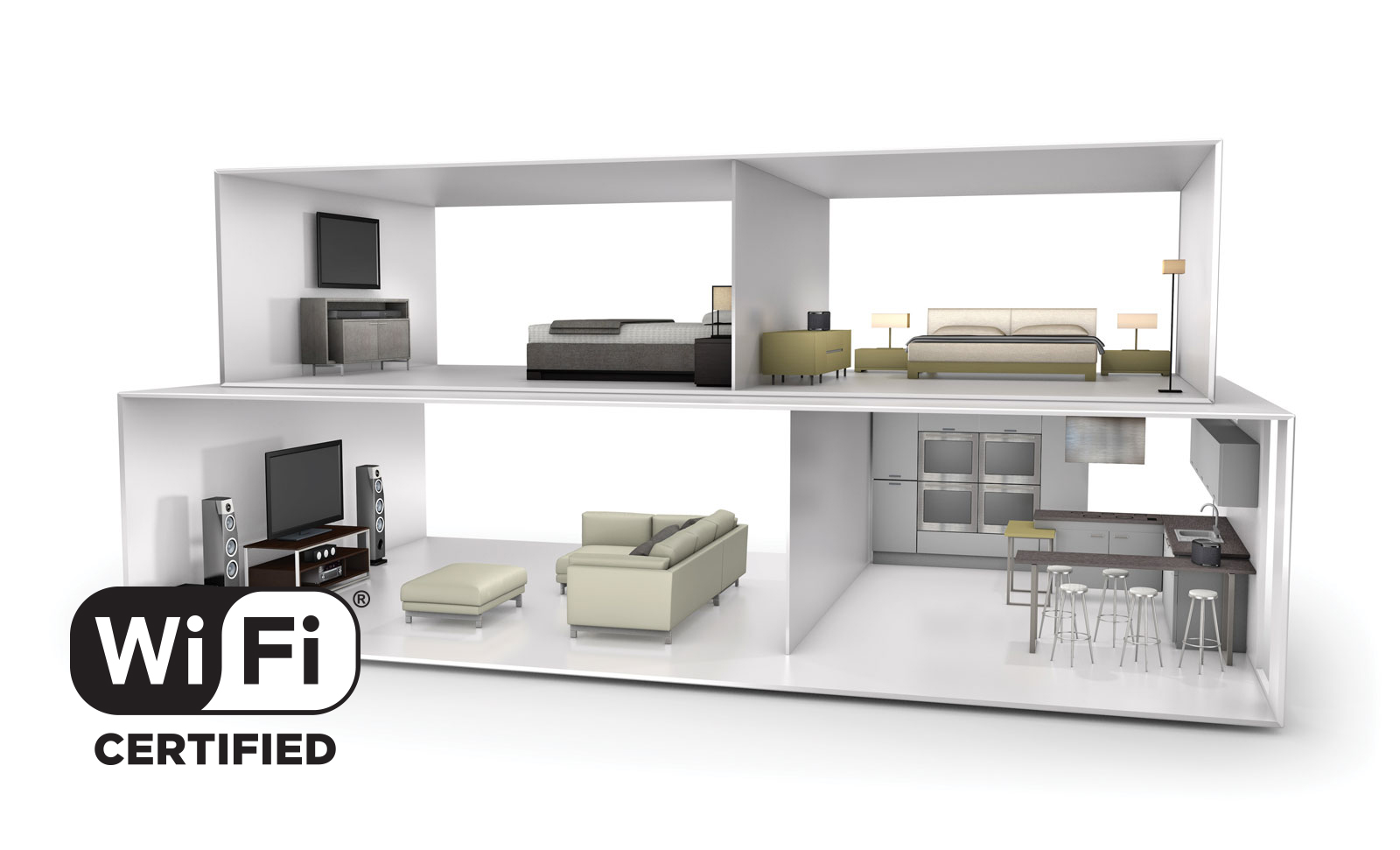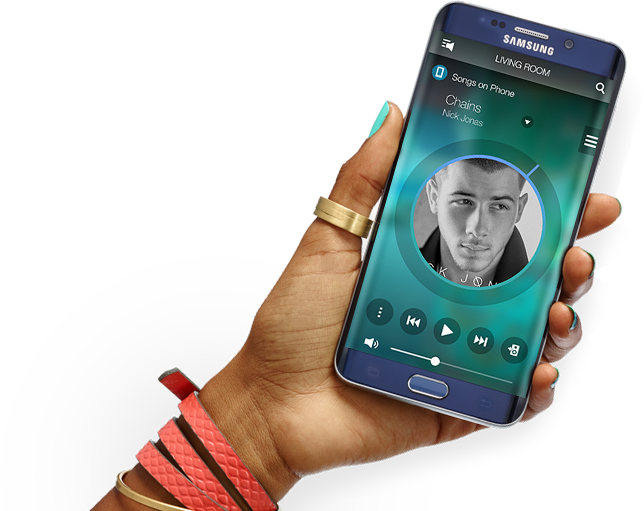 Love your music


It's easy to find and play the music you love from all the best sources, like Samsung Milk Music, Pandora, Spotify, Napster, iHeartRadio and many more.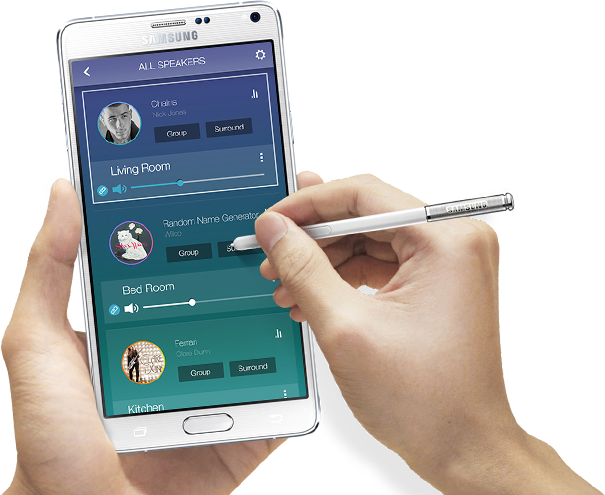 Play Your Way


The Multiroom App 2.0 puts you in command. Use the dial to browse your music. Play different songs in different rooms-or play the same song all throughout the house.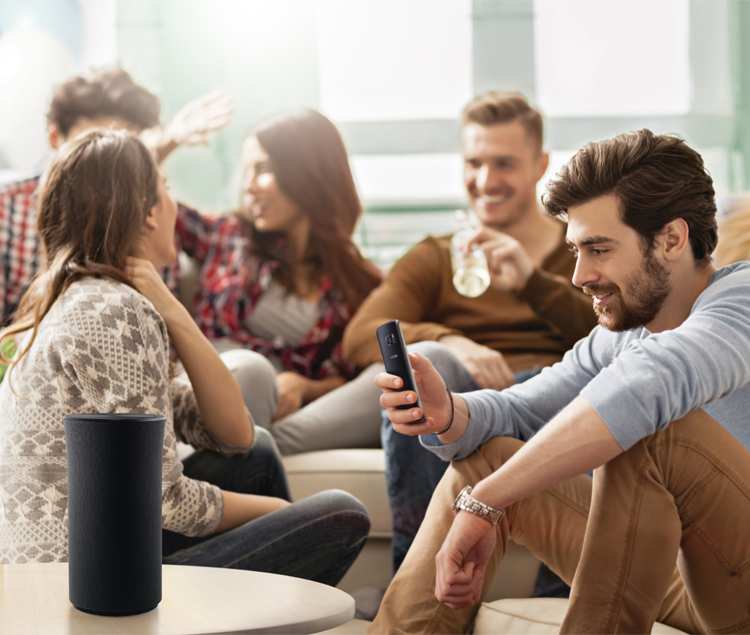 Take control


You can use your phone or tablet to stream your favorite tunes. Plus, control your playlists-on one speaker or multiple speakers-from anywhere in your home using Wi-Fi.