What exactly is a Lift Chair?
Lift chairs have a powered mechanism that pushes the whole chair up from its base, so the person sitting is moved easily up to a standing position. The first thing you might think about with a lift chair is something from a medical supply store for an older person. If you consider that this chair is basically a power recliner, there are lots of reasons why someone might need one, and you never know when that someone might be you.
Perhaps you sprained your ankle skiing - or at least that's what you tell your friends. Never mind the gopher hole you stepped into while mowing the lawn. There are lots of reasons why someone will be in the market for a lift chair. Some operations limit their mobility for a while. Also, many pregnant women can really only get comfortable in a chair that can assist them with the up and down motion.
Decide how much control of position you'll need. Choose a two position chair, which lifts and reclines slightly or a three position chair, which lifts and reclines back far enough to allow most people to sleep comfortably. There are even infinite position lift chairs, which go from a seated chair to fully flat. Some can elevate the feet higher than the heart. Most lift chairs can handle up to about 300 lbs, but some can handle a lot more, so check the specs and your needs.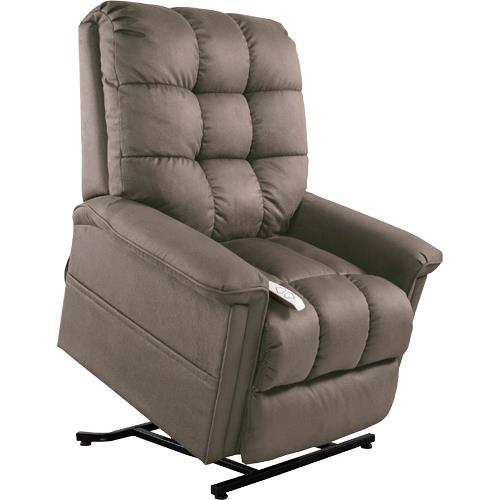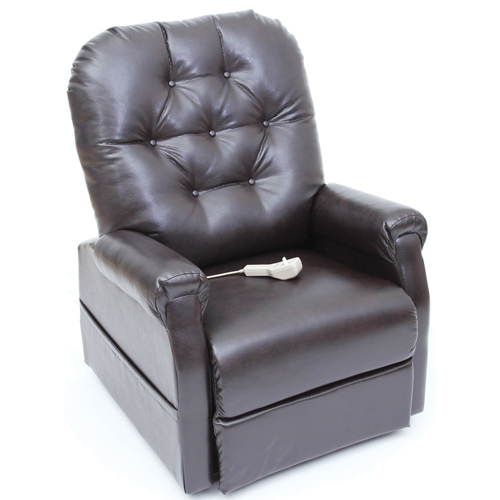 Remember: the reason for a lift chair is primarily to get you from a sitting position to a standing position easily, increasing mobility for someone who needs it. Doctors do write prescriptions for lift chairs. They're a life-changing device and they don't have to be ugly. You get lots of upholstery options, and some look just like a regular recliner.
Lift Chair prices are in the same range as power recliners. Imagine a great looking chair that can recline all the way back, basically turning from a chair into a bed with the click of a switch. Some have heat and massage, too. A chair that's so versatile, and so comfortable, and attractive, you might want to keep it around forever - but don't invite your pesky next-door neighbor to sit in it - they might not want to leave anytime soon.
Now, if you do have a prescription for a lift chair, you'll want to check with your insurance. In many cases that prescription means only the actual lift mechanism of the chair is covered, not the entire price. One thing is for sure, with a prescription you don't have to pay sales tax. Here at BrandsMart USA, we love talking comfort and lift chairs. Come by to see all the options for getting the best one for you. We'll help you choose your chair and deliver it right to your door! Discover the BrandsMart way.