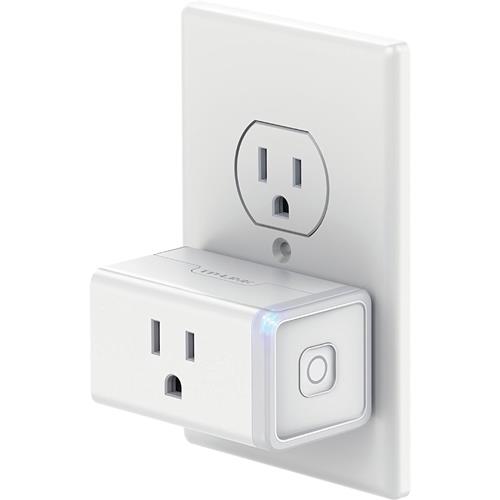 Smart Wi-Fi Plug Mini
HS105
Control From Anywhere - Turn electronics on/off from anywhere with mobile devices using the Kasa app (iOS, Android)*
Keep Outlets Free - Compact design blends into your power outlet without blocking adjacent sockets
Stay On Schedule - Create on/off schedules, timers and countdowns or set to work around dawn and dusk
Know What's Happening - Check to see if connected devices are on/off from anywhere for peace of mind
Feel More Secure - Switch lights on/off at different times with Away Mode to make it seem like you're home
Control With Your Voice - Add voice control to connected electronics by pairing with Amazon Alexa (sold separately)
No Hub Required - Works with the Wi-Fi you already have in your home, no hub or accessories required
Small, Simple, Smart.
Smart Wi-Fi Plug Mini / HS105
Control with your voice
The HS105 pairs with Amazon Alexa, letting you control connected devices with simple voice commands. Give each smart plug its own unique name and combine multiple smart products into a single group for even easier control.
Run your home from your hand
The HS105 can be controlled through your existing Wi-Fi with the Kasa app. Kasa allows you to manage all of your smart plugs from one central location so you can easily keep track of all your connected devices. Download the app to your smartphone or tablet for the ability to turn connected devices on and off from anywhere, and to set schedules around your daily needs.
Appear at home when you are away
Away Mode helps improve your home security by turning electrical devices like lamps on and off at random intervals to give the appearance that you're home even while you're traveling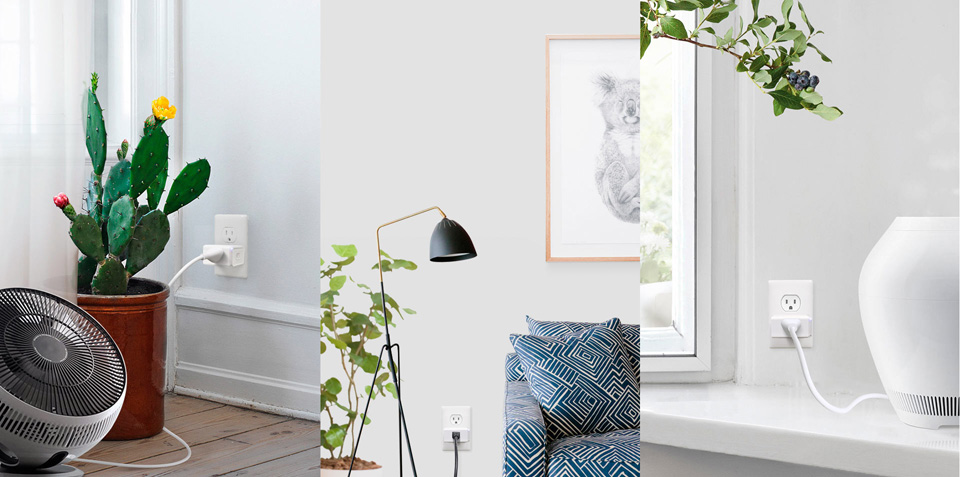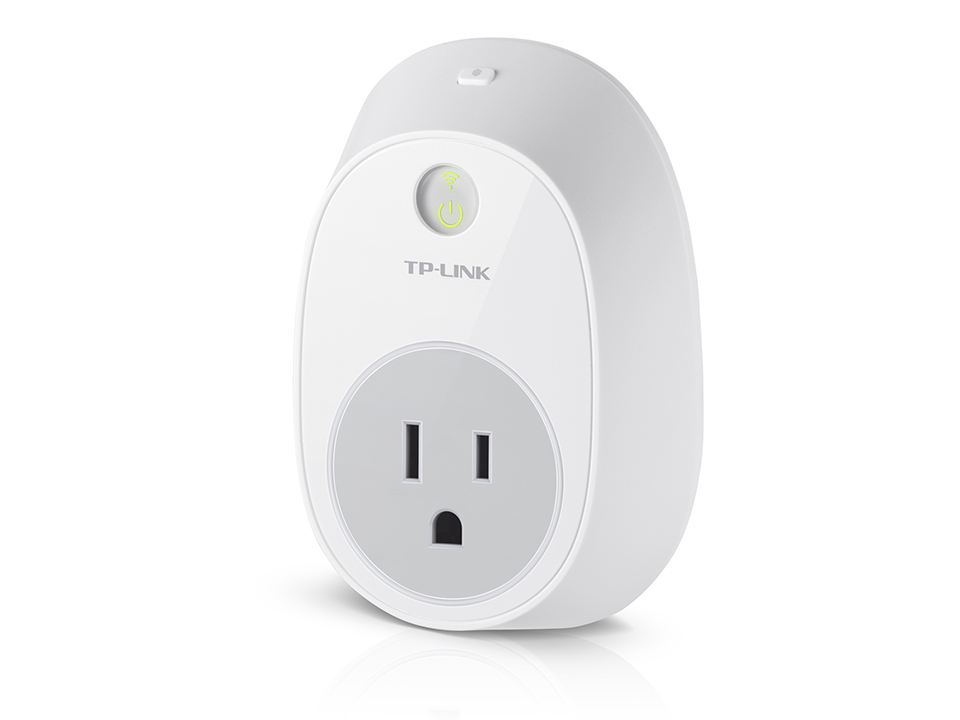 Wi-Fi Smart Plug
HS100
Remote Access – Control devices connected to the Smart Plug wherever you have Internet using the free Kasa app on your smartphone.
Scheduling – Schedule the Smart Plug to automatically power electronics on and off as needed, like setting lights to come on at dusk or turn off at sunrise.
Away Mode – Turns your devices on and off at different times to give the appearance that someone is home.
Amazon Echo Voice Control – Amazon Echo (sold separately) lets you control devices connected to the Smart Plugs just using your voice.
Easily Manage Your Home Electronics and Appliances Anytime, Anywhere
The Smart Plugs are easy to set up, and make it even easier to manage your household electronic devices anywhere in the world with a tap of your smartphone.
You're Always Home
Deter bad guys by setting your lights to turn on and off on a schedule so it seems like you're home when you are actually away.
Control and Automate without Getting Out of Bed
With a tap on your smartphone, you can easily turn off the lights and other devices in the living room without getting out of bed, or conveniently schedule all lights to go off by midnight.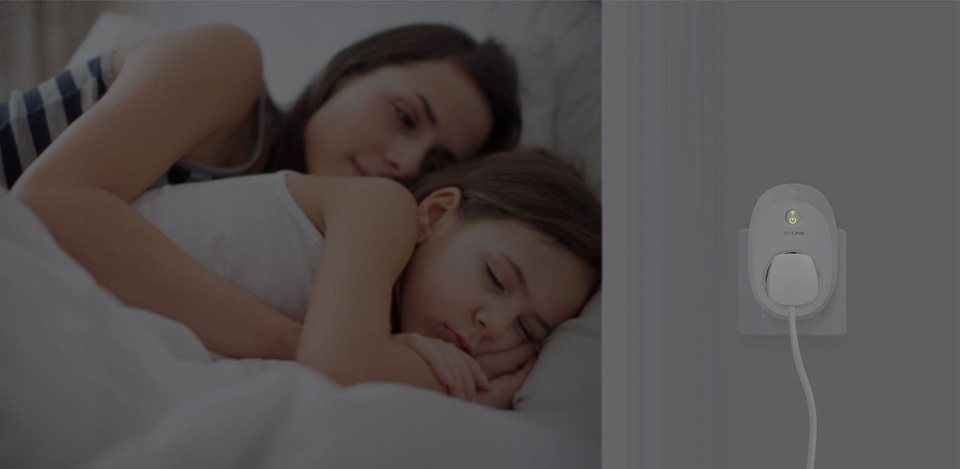 Never Leave Things Running
The Smart Plugs give you a peace of mind with the count down timer feature, which automatically switches off the running household appliances (clothes iron and curling iron) if you have set a time limit before.
Compatible with Android, iOS and Amazon Alexa
You can pair the Smart Plugs with Amazon Echo, Dot, Tap and other supported devices for voice control. And the free Kasa app lets you run them from any Android ( 4.1 and higher ) or iOS ( iOS 8 and higher ) smartphone.