TURN IT ON... MOSQUITOES GONE!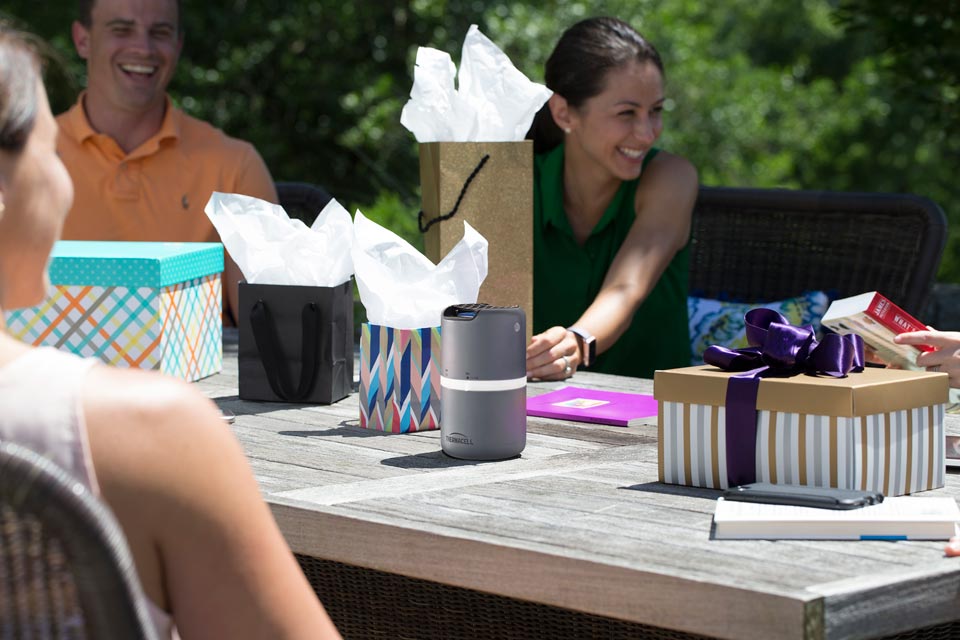 HOW IT WORKS
All Thermacell Mosquito Repellers, Mosquito Repellent Lanterns, and Mosquito Repellent Torches work the same way and all are able to use any Thermacell repellent mats and refill cartridges.

Thermacell repellent devices repel mosquitoes by creating a 15ft x 15ft zone of area repellent. This repellent, allethrin, is a synthetic copy of a natural repellent found in chrysanthemum plants.

Thermacell repellent devices are powered by a butane cartridge. Butane provides the cordless, portable heat that activates the devices. The heat generated by the butane cartridge is directed to a metal grill. A small mat saturated with repellent is inserted on top of the metal grill. Heat disperses the repellent from the mat into the air, creating the zone of protection.
WHAT IS BETTER?
NATURAL OR CHEMICAL MOSQUITO REPELLENTS?
Mosquitoes can carry life-threatening diseases, and with an increased fear of these biting pests, consumers are seeking knowledge to protect themselves. As the war against skeeters unfolds, there are two schools of thought; go natural or engage in chemical warfare.

Those who tout themselves as "nature lovers" may choose citronella or cedar oil as their scent to ward off the tiny trouble-makers. This collection of ammunition includes products made with peppermint, vanilla, eucalyptus oil, cactus juice, lemon grass oil, almond oil, juniper or aloe. Even Vicks Vaporub® and fabric softeners are thought to be effective. Vitamin B12 bracelets and patches have also been introduced in the past couple years, but entomologist studies on the effectiveness of these products have been inconclusive.

Then there are those who choose the chemical DEET (N,N-diethyl-meta-toluamide) as their primary form of defense and run the risk of harmful effects if not used as directed. Studies have found small children, especially infants, can be sensitive to high concentrations of DEET.

Thermacell technology offers a non-topical solution for those who are serious about not being bugged. Utilizing a repellent, allethrin, that is a copy of a natural insecticide, pyrethin, found in chrysanthemum flowers, Thermacell area repellent products are quite effective and easy to use. These products operate on a single butane cartridge which heats a repellent mat and releases repellent into the air. Thermacell technology has been registered with the Environmental Protection Agency for safety and effectiveness.

Found to be up to 98* percent effective in tests conducted by the U.S. Government, Thermacell products have been used by the U.S. Military in many areas of the world including Iraq, Kuwait, Costa Rica and Afghanistan. These products are available in retailers such as Home Depot and Wal-Mart, as well as outdoor stores. Thermacell products do not come in contact with your skin so there is no need to fear applying harmful chemicals when using Thermacell lanterns or appliances. Plus, purchasing spray repellents can become expensive as they need to re-applied every 1-4 hours to be effective.

*Hacettepe University, Turkey, page 1 Abstract and page 3 Results and Discussion: "These results indicated that reduction in sand fly and mosquito biting rates in treated groups ranged from 87.5% to 97.7%."