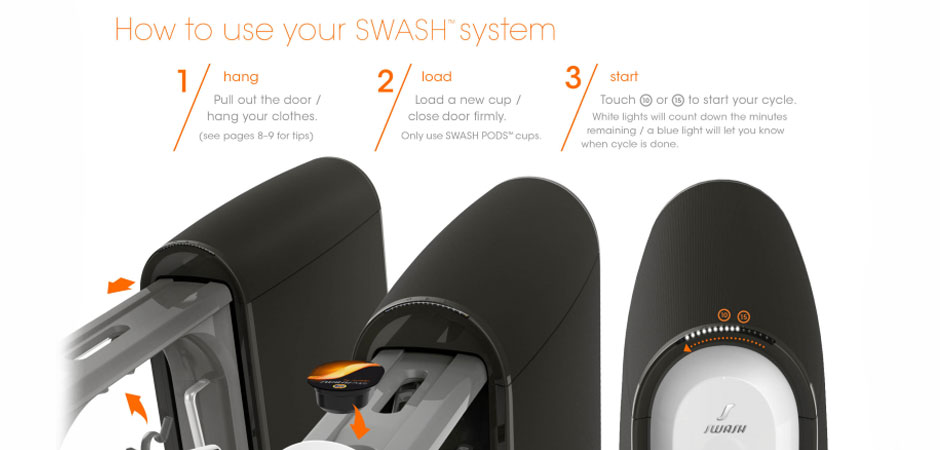 How Does It Work?
The SWASH™ system works with a few key technologies. A superfine mist of the SWASH PODS™ formula is sprayed onto both sides of the hanging clothes. The smoothing clips (optional) pull clothes tight, and heat is circulated.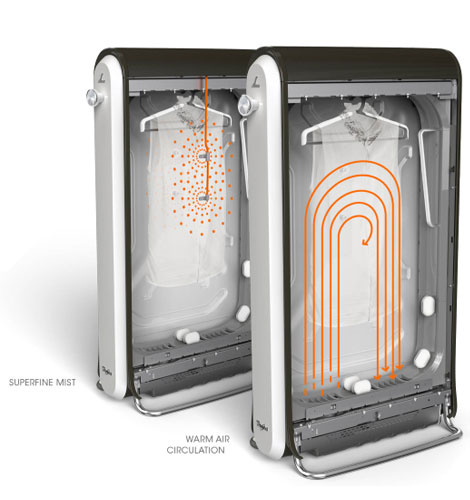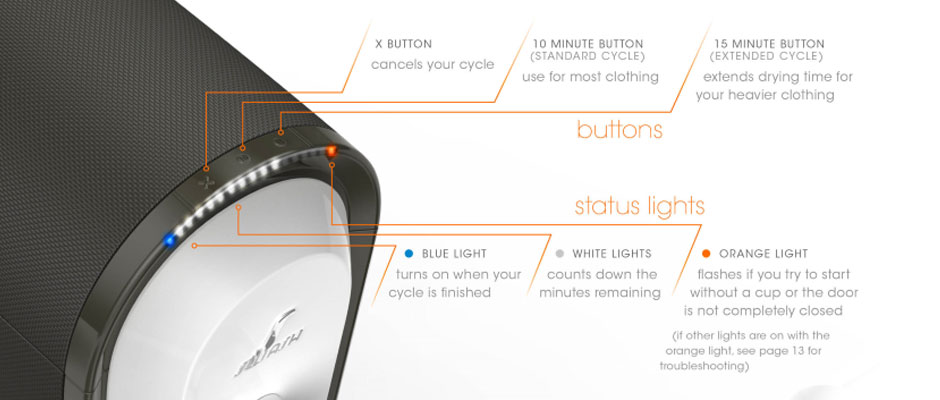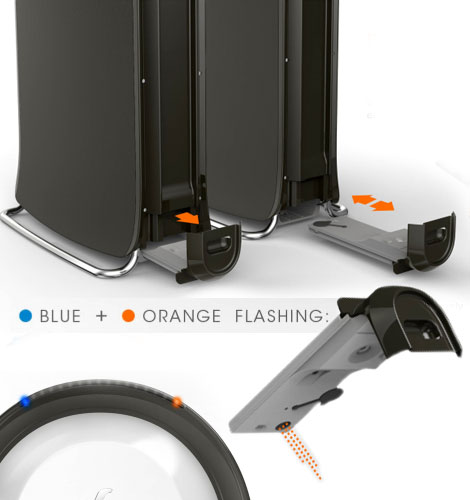 Emptying The Reservoir
Locate reservoir at rear base of
SWASH™ system. Remove reservoir and take to sink.

Pull plug and empty out liquid
in sink.
Replace plug and insert reservoir back into the SWASH™ system.

Tips On Using the SWASH™ system
Visit swash.com/setup for additional information and video demonstrations.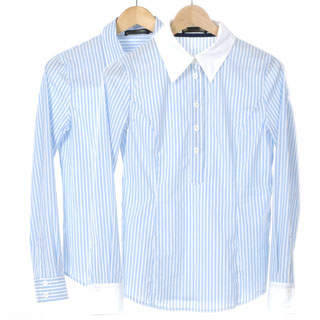 Multiple clothing items
The SWASH™ system works best on one item. If refreshing 2 items at a time, hang back-to-back for best results. Additional SWASH&trade: hanger required.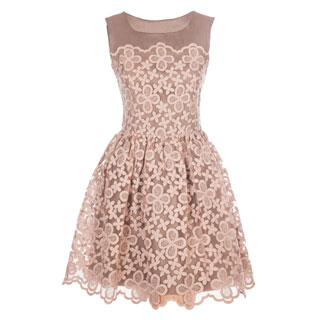 Reducing wrinkles
To maximize wrinkle release, button or zip up your clothing. Use the smoothing clips for non-stretchy fabrics. make sure your clothes are tight and smooth.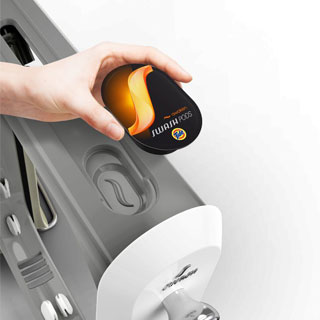 Temperature use
If your SWASH™ system of SWASH PODS™ cups have just come inside from very cold weather, allow them to sit for a while to get to room temperature before using.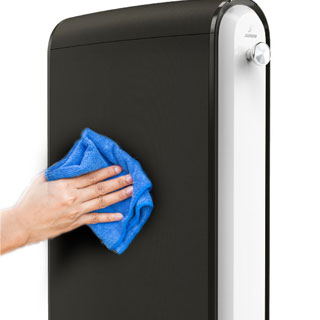 Cleaning the
SWASH™ system
Use a soft, damp cloth or sponge to wipe your SWASH™ system to help keep it looking new.

Smoothing clips aren't needed for refreshing. You can get great results with minimal effort. For smoothing wrinkles, try experimenting with a few clips. The SWASH™ system is not recomended for silk, leather, velvet, suede, and fur. Some temporary spots may occur. If this happens, clean per clothing manufacturer's instructions.