Swann Complete Home Security


Let Swann take the worry out of home and business security for you. Backed by 30 years of experience, there's a Swann solution, including wireless and wired cameras and surveillance systems, to suit every need and budget.

Its security made smarter!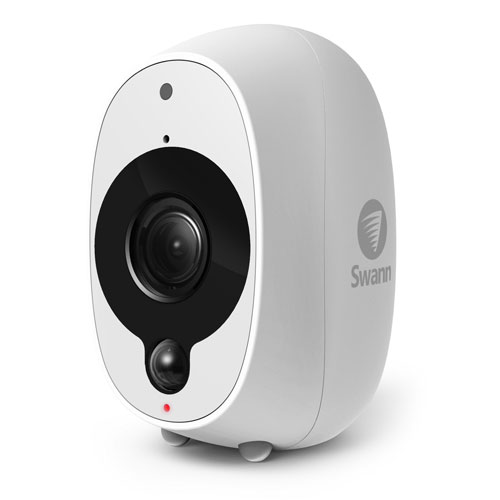 Wire-Free Smart 1080p HD Security Cameras
View Details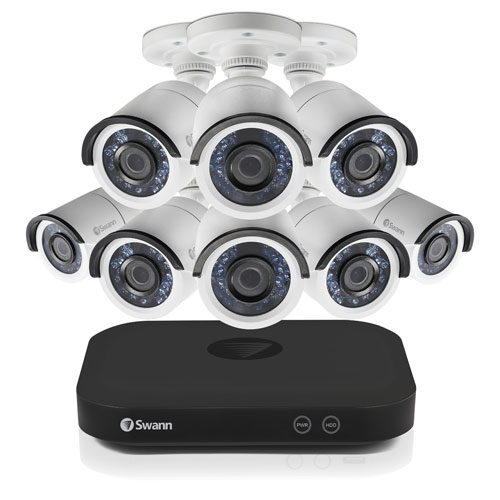 5MP (1920p) Super HD Security Systems
View Details

2MP (1080p) HD Security Systems
View Details
Additional Bullet & Dome Cameras
Swann has a wide range of bullet and dome cameras to suit any need. The cameras range from 1080p full HD up to 4K Ultra HD for the very best quality security monitoring. The cameras have night vision allowing you to see in the dark and are weather resistant with IP66 ratings or better.
Shop Swann Add-on Cameras >
Swann 4K Ultra HD Security Systems
If security is important at your home or business consider the top of the range 4K Ultra HD from Swann. 4K systems allow you to see an unmatched level of detail and an ability to zoom-in for close-ups that needs to be seen to be believed. The ultimate in security is now here.
Shop Swann 4K Ultra HD >
Swann 5MP Super HD Security Systems
Swann's Super HD range of wired security systems offer a step-up in resolution from 1080p full HD with the ability to see more detail and zoom in for close ups. The range of 3 Megapixel surveillance solution are 1.5 times clearer than 1080p and the 5 Megapixel surveillance solutions are a significant step up to be 2.4 times superior to 1080p. See more than before with Super HD from Swann.
Shop Swann 5MP & 3MP Super HD >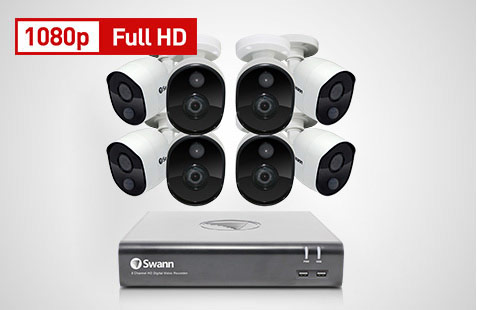 Swann 1080p Full HD Security Systems
Enjoy peace of mind you can see with Swann's range of 1080p full HD security systems and cameras. See faces, license plates and rich colors day or night on your TV or monitor, record activity and keep an eye on things from anywhere on your Smartphone or tablet. There's a multi-camera system to suit every home, business and budget.
Shop Swann 1080p HD >
Swann Security Accessories
Swann's accessory range provides an additional level of security at your home or business. There's cable extensions, camera stands, solar panel, imitation decoy cameras, alarms and sensors, doorbells and more.
Shop Swann Accessories >