Mr. McCard
Legacy of the Past in Today's Modern World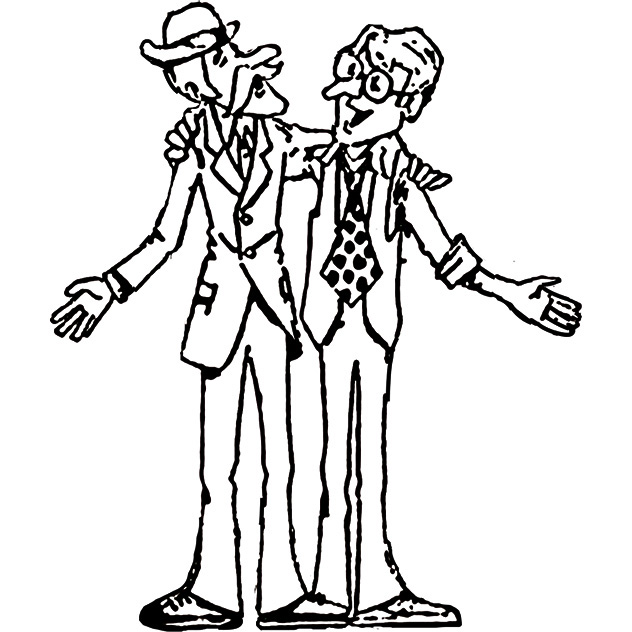 At a time in history long ago, the Perlman legacy was conceived. A New York City piano store was entrusted to the next generation which, in 1970, partnered with a public corporation called Churchill's Stereo. And thus, the union of Churchill & Perlman emerged. Churchill's was a well-known destination for custom furniture and stereo equipment. By combining both enterprises, Churchill & Perlman's was able to capture the market for electronics and appliances. Customers traveled from near and far to shop these spectacular showrooms. Might this ring a bell?

Mascots were very popular in those days. From this collective enterprise, Mr. McCard was born: A 1971 animated representation of two personas that shared a dream of offering superlative deals to customers while providing first-rate service. Keep in mind… it was in the '70s.

A mere six years later, in 1977, Mr. Perlman launched BrandsMart USA. Home of the lowest prices, an enormous selection of top-quality, name-brand products, over-the-top savings, exceptional customer service and so much more. The Churchill and Perlman mascot was transformed into Mr. McCard: A representation of Perlman heritage and the formation of a new brand.
Mr. McCard was born in 1977


So who is Mr. McCard you ask?

Simply put, Mr. McCard is the depiction of our founders' belief that merging state-of-the-art brand-name merchandise at the lowest prices and outstanding service would result in customer appreciation, satisfaction and loyalty.

Why is there a card as his body?

BrandsMart USA was founded as a membership club. Customers of yore paid a $5.00 fee and received a blue BrandsMart USA club card. The body suit incorporated that card in order to remind consumers of the value they received as shoppers of BrandsMart USA.

Mr. McCard is our version of a superhero. He battles tirelessly, day in and day out to ensure our customers receive the lowest prices in the business. McCard is our one-of-a-kind deal champion.

You now know who Mr. McCard is and how he came to be. Now, let's move on to BrandsMart USA history.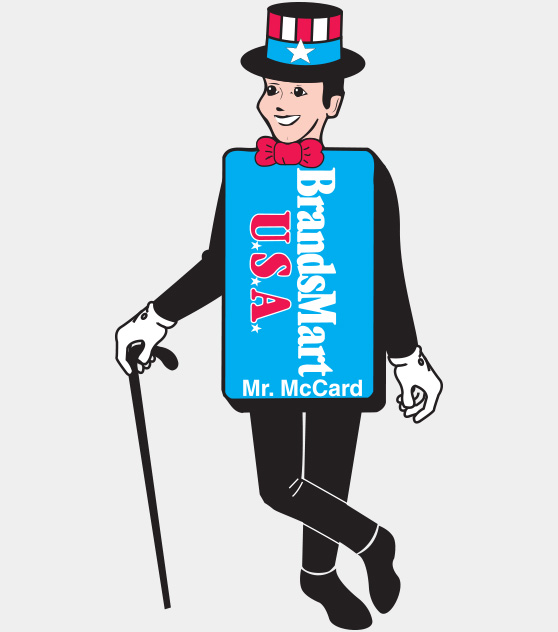 The History of BrandsMart USA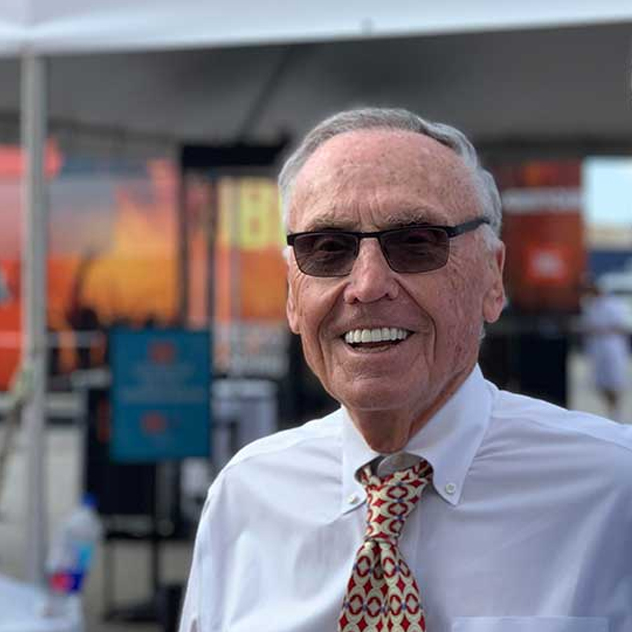 BrandsMart USA was founded in 1977 by Robert Perlman. BrandsMart USA was built on the premise that taking care of our customer was of primary concern. This ideal has been the code for all BrandsMart USA employees at every level of customer interaction.

Through the '80s, BrandsMart USA developed the reputation of carrying premium brands at incomparable prices. This translated into rapid growth for the company. No other retail organization could even come close to the success of the original Miami location. It had a customer base that extended greater than a 45‐mile radius and boasted the largest volume of any single appliance and electronics store and garnered the highest sales-per square-foot for any discount store. By 1993, BrandsMart USA became the first appliance and electronics location to achieve unrivaled gains in the market. That same year the famous "Buying the BrandsMart way" jingle was created and splashed across all forms of advertising through today. By 1996, our clientele had doubled in numbers.

BrandsMart USA is not a traditional retailer. The original concept was to expand the customer base out of a single location rather than utilizing additional storefronts. This resulted in a lower cost of doing business than the competition. Back then, having only one store afforded BrandsMart USA a huge advantage; no one could beat us.

Today, 20+ years later, BrandsMart USA retains its stronghold as the number one choice for unparalleled prices, a vast selection of merchandise from pre‐eminent brands, perks, discounts and more. As of 2019, the new BrandsMart USA has unfurled nine additional stores in Florida and Georgia stocking items from every end of the spectrum. So stop by today and experience "Buying the BrandsMart way". We could be your own private toy land filled with anything you've ever dreamed a retailer can provide.