Cinematic Color on Perfect Black.
Picture night skies as dark as night skies themselves. Against the infinite, inky darkness of perfect black, colors pop and images come alive. LG OLED pixels are what make it all possible, each turning on and off individually for truly infinite contrast.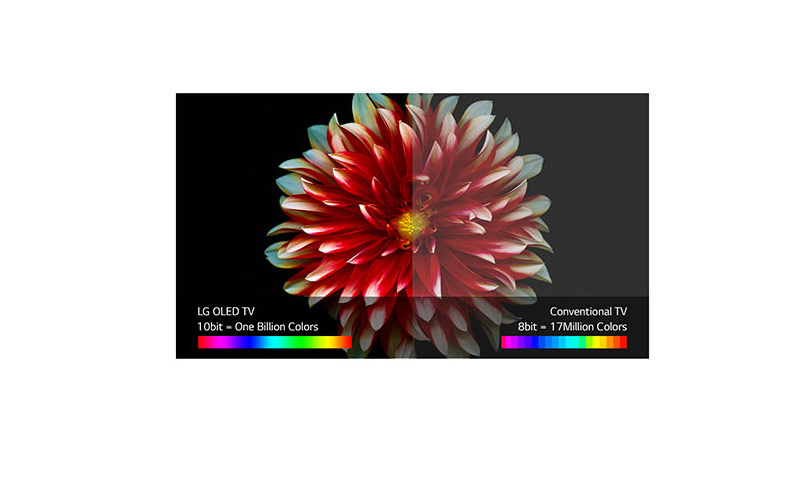 Infinite Contrast
From the deepest, richest black to dazzling bright white, only LG OLED TVs have truly infinite contrast. Each pixel on an LG OLED can independently brighten, dim and power off completely, for a range of tones and shades without equal.

Billion Rich Colors
Smoother, more subtle and more precise gradations of shades are made possible by the wider spectrum of LG OLED TV that can display over a billion rich colors.

True Color Accuracy
See a more accurate, natural picture with the advanced color mapping of LG OLED TV. True Color Accuracy automatically corrects color distortions for vibrant, lifelike color.

Disclaimer: For illustrative purposes only.

Dolby Vision™ and Dolby Atmos®.
True Home Cinema.

LG OLED TV is the ultimate expression of a cinema-quality experience in the home. Premium content achieves the pinnacle of picture quality thanks to Active HDR with Dolby Vision™. The Dolby Atmos® audio is just as impressive, surrounding the audience as in the most advanced theaters.


Dolby Atmos® is a surround system where the sounds move according to the objects of the video. With the new LG OLED TV, the sounds seem to fly in all directions, up and down, left and right. It basically provides a 360 sound experience.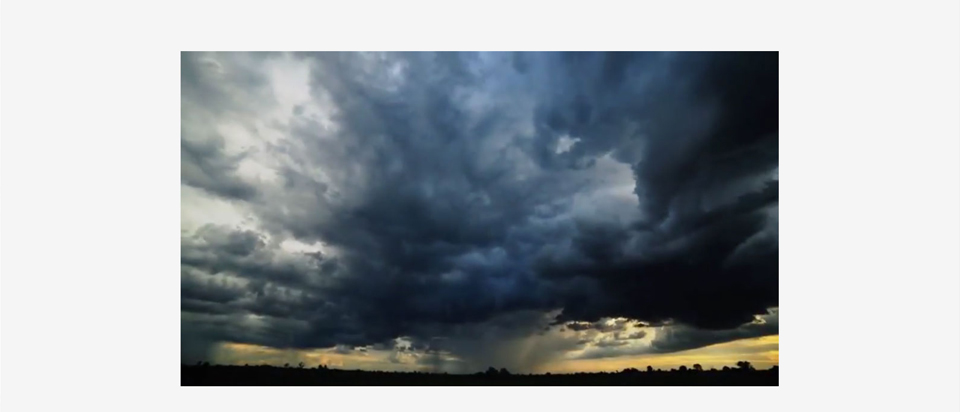 Bring Big Screen Sound to
the Living Room.

Straight from state-of-the-art theaters to the home, Dolby Atmos® creates sound that can appear to come from anywhere. Crickets all around. Explosions from above. A villain laughing behind. With LG OLED TV, audio becomes an incredibly realistic, immersive experience.


Enjoy the most HDR content.
From brilliant brights to deepest darks, LG OLED TV offers the ultimate expression of high dynamic range. Unlike some other 4K televisions, LG OLED TVs support Dolby Vision™, optimizing the picture scene-by-scene, as well as the new backward-compatible HLG HDR standard so viewers get more options for premium content.
LG SUPER UHD TV supports the premium HDR, Dolby Vision™ favored by renowned filmmakers from all over the world. LG SUPER UHD TV not only delivers Dolby Vision, but also offers compatibility with other HDR formats such as HDR10 and HLG.

LG OLED TV supporting premium HDR Dolby Vision™, processes Dolby Vision's dynamic metadata* within each frame, to present the intended vision of the director in your very own living room. HDR10 and HLG are rendered by LG OLED TV's exclusive processing. By applying dynamic data produced by LG TV processing on a scene-by-scene basis, all types of content is displayed with improved HDR quality.

Dolby, Dolby Atmos and the double-D symbol are registered trademarks of Dolby Laboratories. Dolby Vision is a trademark of Dolby Laboratories.
webOS 3.5 Smart TV
Queue up movies, TV shows, online content and more from top content providers then toggle between them with an impressively intuitive interface. Armed with the Magic Remote, seeing old and new favorites in cinematic LG OLED quality is as easy as a flick of the wrist and the press of a button.
Please check with content providers for both required bandwidth to stream videos. Smart service on product is subject to change. Some apps that appear on the screen image may not be preinstalled; internet connection is required for download.
Blade slim design to blend with
any home décor
No thicker than a pencil at its thinnest point, the ultra-sleek design is so slim it's even beautiful from the side. Revolutionary LG OLED technology uses individually lit pixels, requiring no backlight, so it can be mounted closer to the wall than other TVs or be placed on a tabletop where it complements any room.