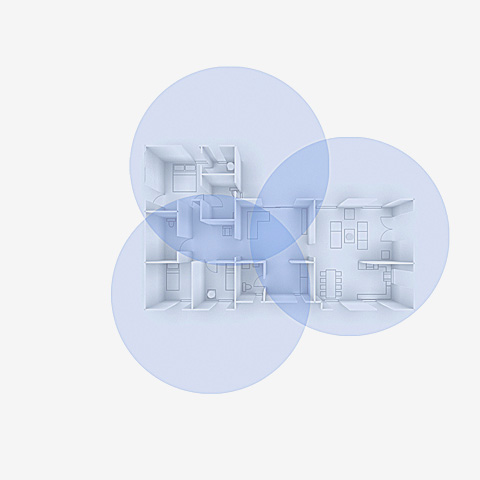 Attic to basement
connectivity
Enjoy a fast signal in every room, on every device thanks to a new type of connected system. Replace your router with a set of Google Wifi points that work together to cover your home in fast, reliable Wi-Fi.
Keeps itself fast
with Network Assist
Advanced Google software works in the background to manage your network so you never have to. Network Assist always selects the clearest channel and fastest band for your devices, plus offers helpful insights so you always get the most out of your Wi-Fi.
A simple way to control
what matters
Through the companion app, it's easy to share your password with guests, prioritize devices on your network, see what's connected, and more.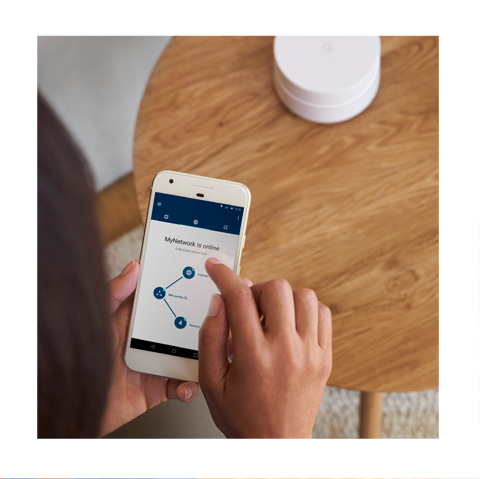 Family Wi-Fi controls
Google Wifi allows you to pause the Wi-Fi on kids' devices, like during bedtime or dinnertime.