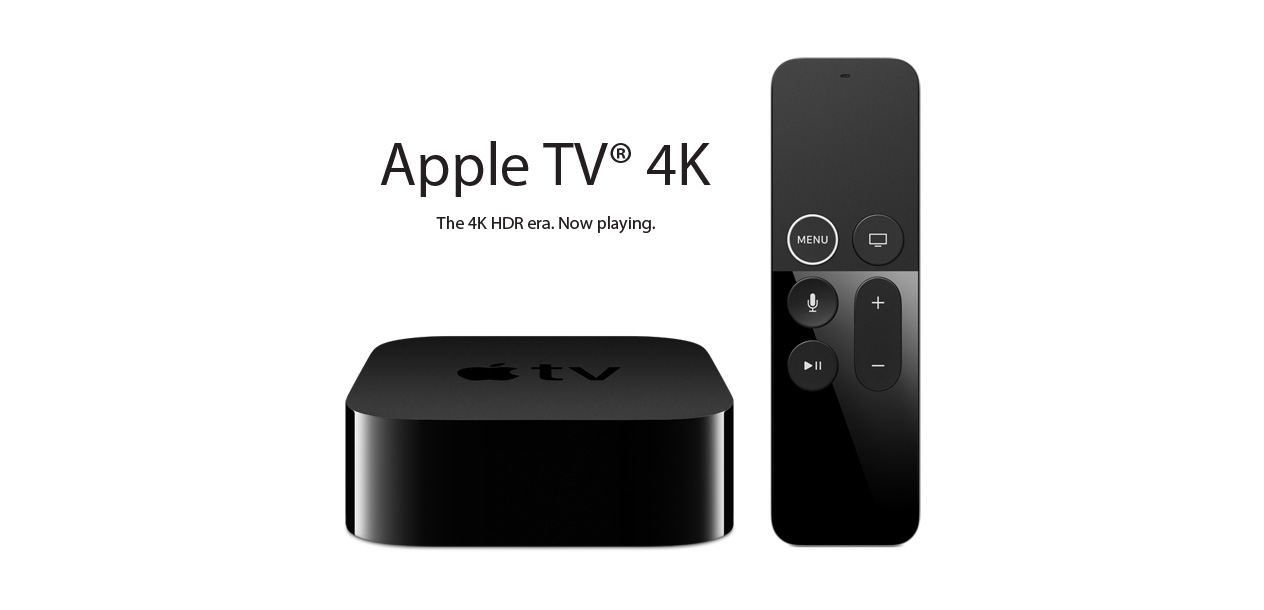 Use your voice and touch to interact directly with the new, immersive Apple TV® interface.

Easily search for content and launch apps. Just ask Siri® using the Siri Remote™.3

Use the Siri Remote™ as a dynamic game controller, with the Touch surface acting as a virtual directional pad.

Effortlessly navigate through content and screens on Apple TV® using the glass Touch surface on the Siri Remote™.

Watch 1080p HD with Dolby Digital 7.1 surround sound.

The new Apple TV is compatible with high-definition TVs with HDMI.4
Watching movies, TV shows, and live sports through apps is where television is headed. And the new Apple TV® is built around that vision.1

Enjoy your favorite content from apps such as HBO NOW, WatchESPN, Netflix, Hulu, iTunes®, and more, all on the new Apple TV®.2

Experience big, exciting games as well as apps that turn your living room into a fitness studio, a classroom, and more with the App Store® on Apple TV®.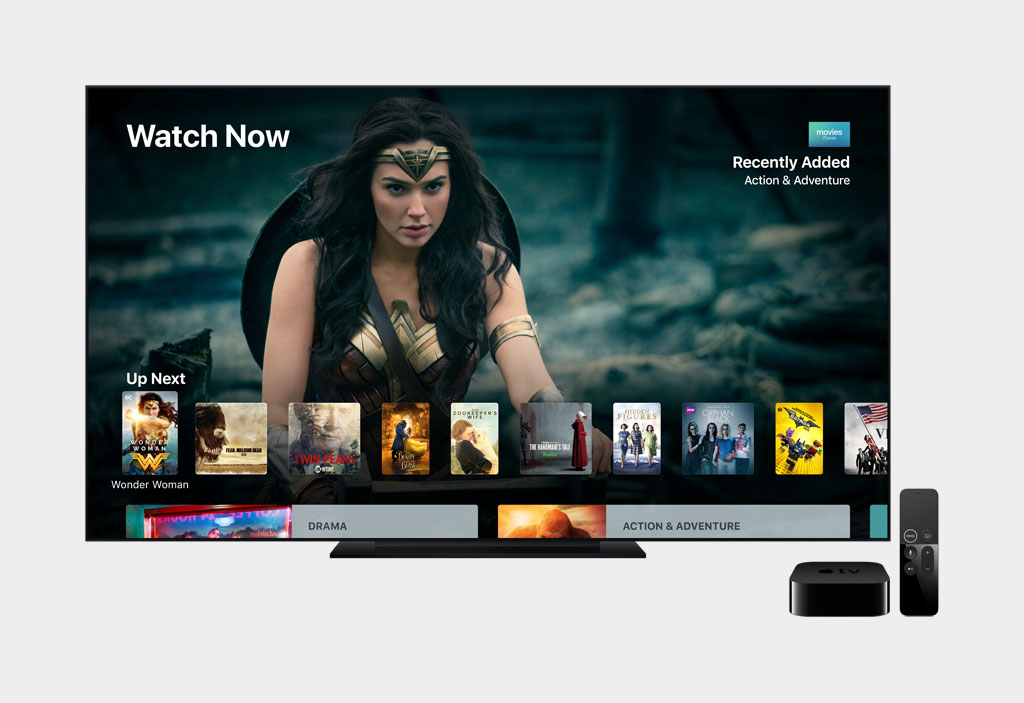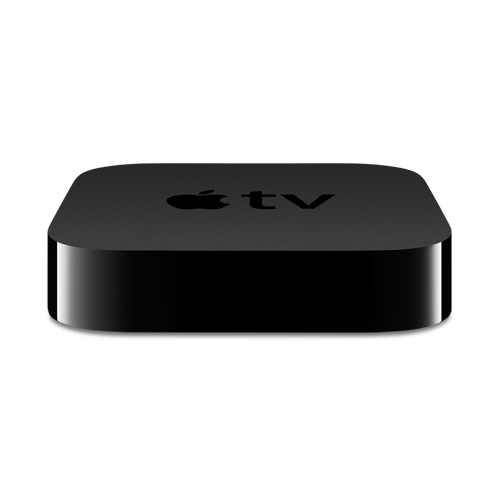 Apple TV® (3rd Generation)

Apple TV® gives you access to blockbuster movies, TV shows, live sports1, your music and photos and more — right on your HDTV.4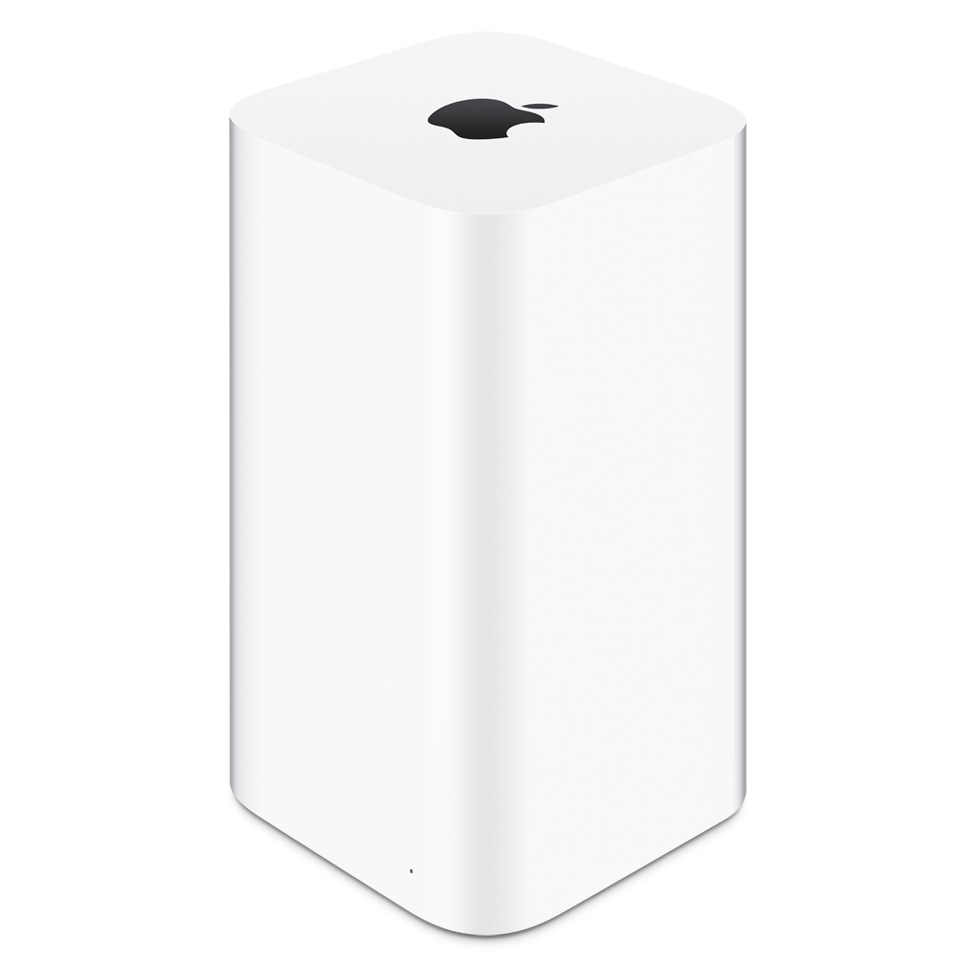 AirPort Extreme®

The all-new AirPort Extreme® Base Station offers Wi-Fi speeds up to 3x faster than the previous generation. It features next-generation 802.11ac Wi-Fi, a powerful beamforming antenna array for higher performance and range, simultaneous dual-band support, and a new vertical design with a smaller footprint. And AirPort Extreme® is easy to set up and highly secure, letting you share your broadband Internet connection, a USB printer, or a hard drive.
AirPort Express®

Now whole-house networking of all your Apple® devices is available with the Apple AirPort Express® Base Station. This simple but powerful network device can perform a variety of tasks - from wirelessly controlling your printer, to extending an existing Wi-Fi network's range, to listening to your music library from any speaker in the house.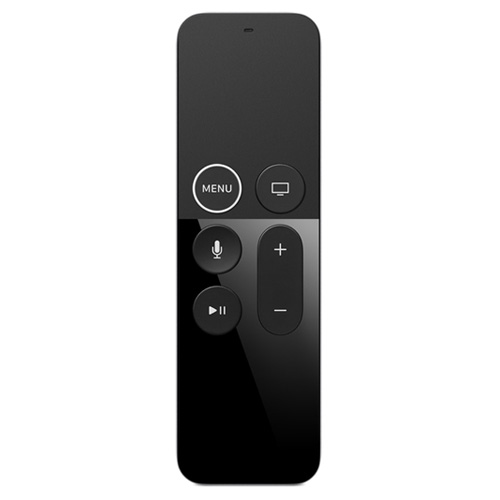 Siri Remote™

Built specifically for the new Apple TV®, the Siri Remote™ puts you in complete control. With Siri, simply use your voice to find what you want to watch. You can also use your finger on the Touch surface to interact with the new Apple TV®. Swipe left or right. Up or down. You have all-new ways to navigate the new Apple TV® quickly and easily. However, Apple TV® can only connect to one remote at a time. If you wish to play multiple player games, you'll need an iOS device or controller.
Every Apple TV comes with a one-year limited warranty and 90 days of telephone technical support. The AppleCare Protection Plan for Apple TV extends your coverage to two years from the original purchase date of your Apple TV.5 With the AppleCare Protection Plan for Apple TV, you get direct telephone access to Apple experts for technical support on iCloud, connecting to your Wi-Fi networks, and playing content from your iPhone, iPad, iPod touch, or Mac on your HDTV. You also get global repair coverage for your Apple TV and AirPort devices.

AppleCare Protection Plan benefits are in addition to any legal rights provided by consumer protection laws in your jurisdiction. The company obligated under the AppleCare Protection Plan in the United States is AppleCare Service Company, Inc., an Arizona corporation and wholly owned subsidiary of Apple Inc., doing business in Texas as Apple CSC Inc. Purchase of the plan is not required to purchase the Apple TV. For complete details, see terms at www.apple.com/legal/sales-support/applecare/appgeos.html.

1 Subscription may be required to access some content. Live sports subject to blackouts.

2 HBO NOWSM is accessible only in the U.S. and certain U.S. territories where a high-speed broadband connection is available. Minimum 3G connection is required for viewing on mobile devices. HBO®, HBO NOWSM, and related channels and service marks are the property of Home Box Office, Inc. WatchESPN is free for users who receive ESPN as part of their cable or satellite TV subscription from participating providers. ESPN3 is free for users with participating high-speed Internet service providers. Selected titles now available on Netflix. Netflix subscription required. Hulu subscription required for streaming content.

3 Siri may not be available in all languages or in all areas, and features may vary by area.

4 Requires HDCP when playing protected content.

5The AppleCare Protection Plan can only be purchased within 12 months of the original purchase date of your Apple TV, and provides up to two years of coverage from the original purchase date of your Apple TV. See terms at www.apple.com/legal/sales-support/applecare/appgeos.html for full details.

Local telephone fees may apply. Telephone numbers and hours of operation may vary and are subject to change.

Global repair coverage may be subject to certain restrictions. See terms above for full details.

Availability of mail-in support depends on the country in which service is requested and the location of the Apple Authorized Service Provider. See terms above for full details.

AirPort devices must be purchased up to two years before your Apple TV purchase or during the term of your AppleCare Protection Plan coverage.

TM and © 2015 Apple Inc. All rights reserved.

Apple, the Apple logo, Apple TV, Siri, iTunes, AirPort Extreme, and AirPort Express are trademarks of Apple Inc., registered in the U.S. and other countries. Siri Remote is a trademark of Apple Inc. App Store is a service mark of Apple Inc. IOS is a trademark or registered trademark of Cisco in the U.S. and other countries and is used under license.