BrandsMart USA is one of the leading Consumer Electronics and Appliance Retailer in the Southeast and one of the largest Appliance Retailers in the country. With 9 retail stores in South Florida and the Atlanta area and growing ecommerce presence at BrandsMartUSA.com, BrandsMart USA continues its legacy of offering your favorite brands at low, low prices.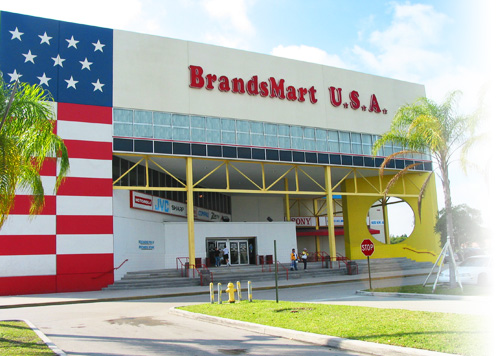 BrandsMart USA was founded in 1977 by Robert Perlman with a single store in Miami, Florida, off the Palmetto Expressway. Since then, the original store moved to a much bigger 186,000 square foot location (still off the Palmetto Expressway) and added 5 more South Florida locations, including Sawgrass Mills, South Dade, Dadeland, Deerfield Beach, and West Palm. The expansion also included the Atlanta area with stores in Stockbridge and Doraville, Georgia. There is also a Clearance Center, conveniently located in South Broward County. Today, BrandsMart USA continues to be run as a family business with Michael Perlman, Robert Perlman's son, serving as President of the corporation from the home office and warehouse facilities located in Hollywood, Florida.
The multi-award winning Consumer Electronics retailer sets new standards for the buying public. Each BrandsMart USA store stocks a huge selection of televisions, large and small appliances, audio, video and home theater equipment, exercise equipment, car stereo components, tablets and computers, cellular telephones, furniture, mattresses, thousands of accessories and so much more. We are authorized dealers of everything we sell. Customers can choose from over 500 name brands and nearly 50,000 different items, all first quality directly from the manufacturers!

A distinctive octagonal showroom design allows customers to view every item on display creating a stadium feeling. The lower level houses thousands of small appliances, housewares, vacuum cleaners and health care aids. An enormous selection of electronics can be found on the main level including a huge display of flat panel LCD and LED televisions, plus the newest in television technology including Smart TVs with screens up to 90".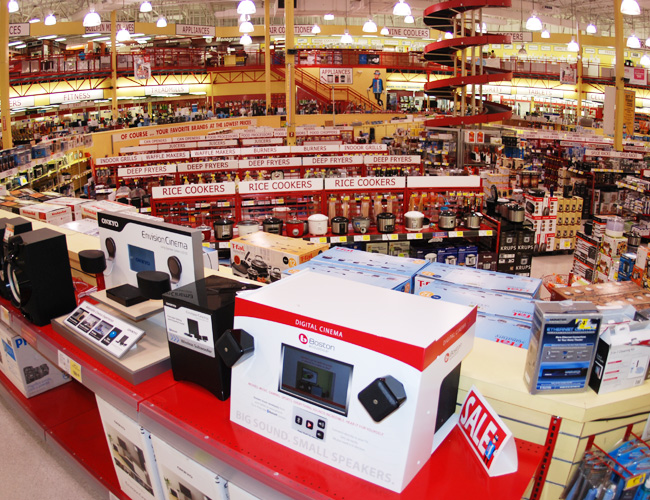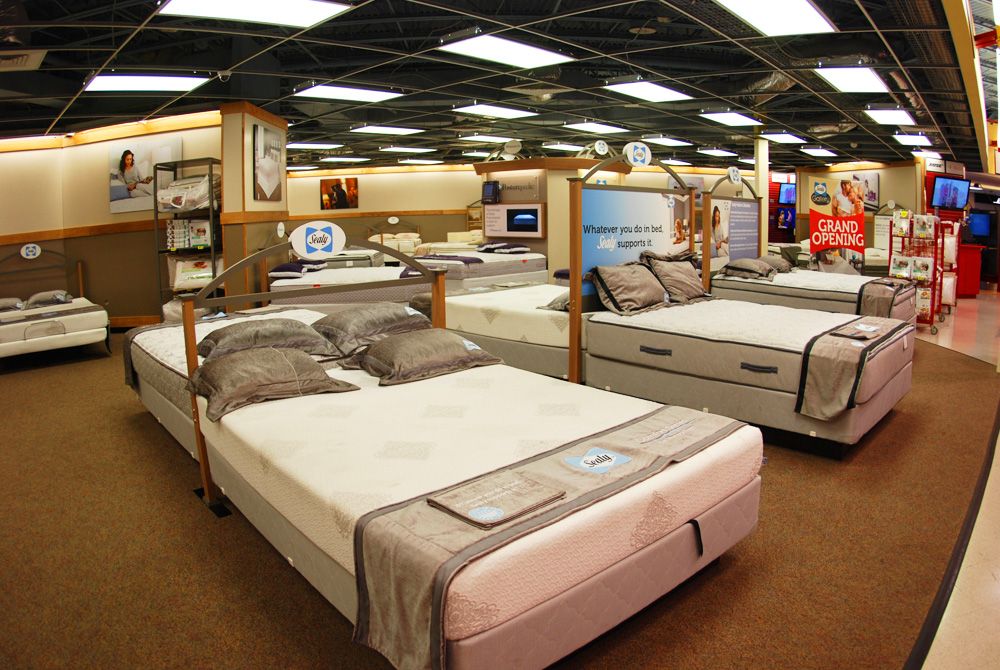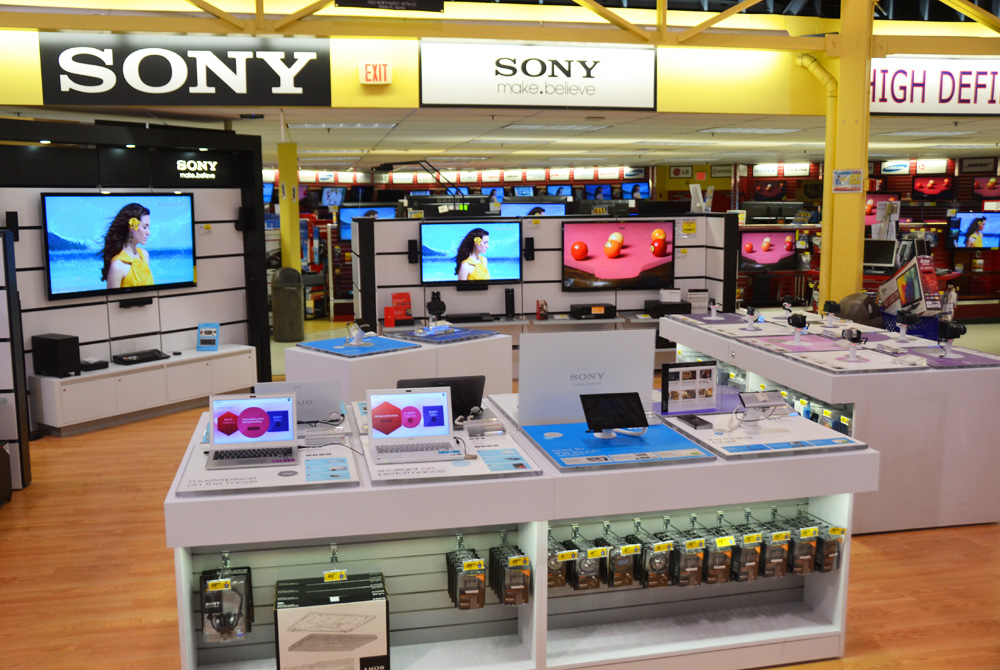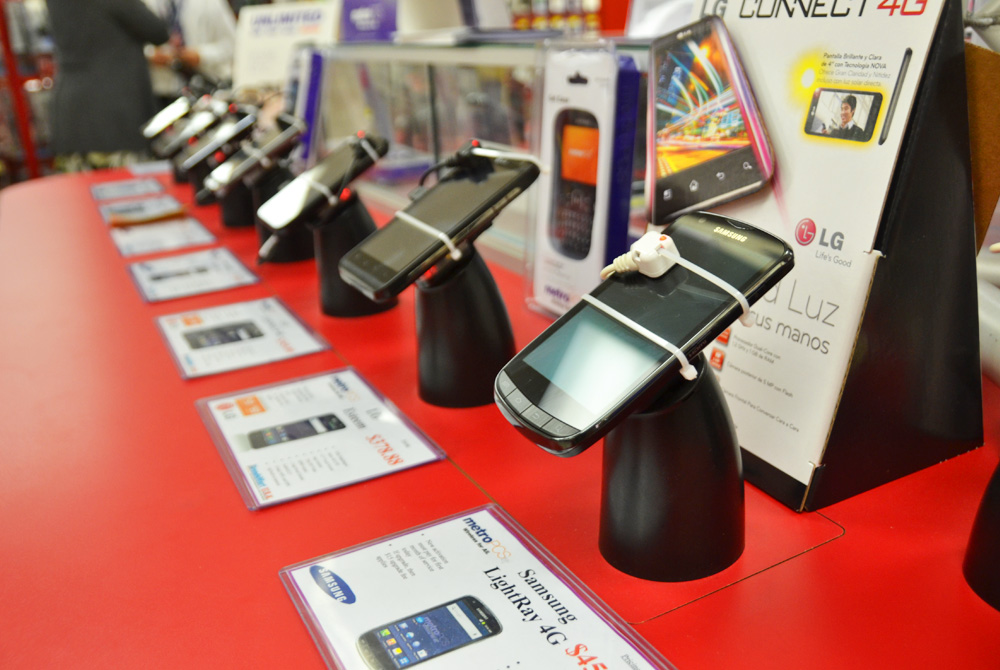 The mezzanine level showcases almost every major appliance imaginable. Our gargantuan stores also warehouse the products we sell to ensure that we always have the inventory on hand to take home or for delivery.

Online shopping is available at the newly redesigned www.brandsmartusa.com. You can shop for thousands of items for home delivery or free in-store pickup.

We service the items we sell with our own service center. With one of the largest service centers with factory trained personnel and our own fleet of trucks, we are able to service not only merchandise purchased at BrandsMart USA, but items from other stores as well. Of course, we offer basic installation on everything we sell from home entertainment to basic hook up of appliances as well.

BrandsMart USA is one of the largest volume-per-store retailers in the United States and currently provides approximately 2,600 jobs for Florida and Georgia residents.